Cyclist "Escorted" Off M1 Motorway
3 March 2015, 09:45 | Updated: 3 March 2015, 09:58
A cyclist has been advised there are other ways to get to London rather than cycling down the M1.
He was pulled over by police officers this morning at Junction 9.
It's understood he'd recently arrived at Luton Airport and was heading down to the capital.
Police escorted him off the motorway and left him heading for the A5.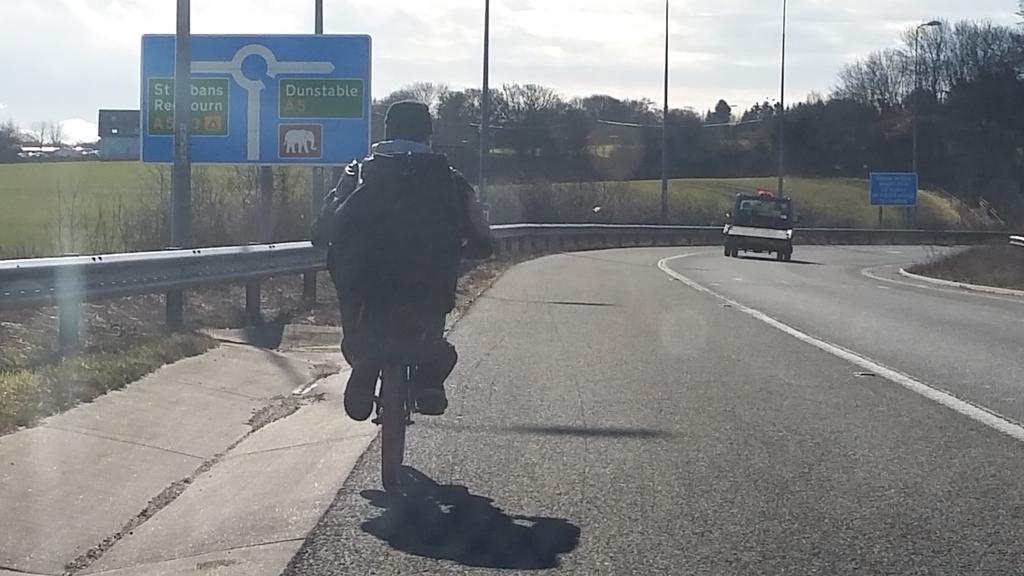 (Picture from @roadpoliceBCH - Beds, Cambs & Herts Road Policing Unit)