Diane Abbott Visits Yarl's Wood Detention Centre
23 February 2018, 14:07 | Updated: 23 February 2018, 14:11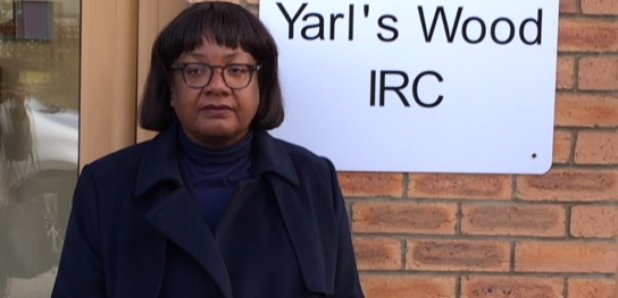 Shadow home secretary Diane Abbott is visiting the controversial Yarl's Wood Immigration Removal Centre amid reported concerns over the treatment of women detainees.
Her arrival at the centre in Bedfordshire coincided with reports of a hunger strike by more than 100 women held there.
The women were said to be protesting at their "offensive" treatment by the Home Office.
Speaking to Heart; Ms Abbott said:
"These are desperate women, they are unhappy women.
They have concerns about the process, concerns about legal help, they concerns about welfare and their healthcare provision.
It's all very concerning what's happening in Yarl's Wood.
The detainees themselves were very determined to speak to me.
We have a duty of care to them.
There are real issues about medical treatment and their welfare I now want to raise with the Government."
One Algerian woman told The Independent that she felt "broken down" by her time there.
"Every day I wake up and I have to think of a reason to go on. I have given up thinking about the outside," she was quoted as saying.
"I feel like I am in someone's dungeon and no-one is letting me out."
Ms Abbott has been seeking access to the facility, which is run by Serco, for more than a year.
The Home Office said it was aware of a situation where a number of detainees at the centre were refusing food and that the individuals concerned were being closely monitored.
"Detention and removal are essential parts of effective immigration controls, especially in support for the removal of those with no lawful basis to stay in the UK," a spokesman said.
"We take the welfare of our detainees very seriously and any detainees who choose to refuse food and fluid are closely monitored by on-site healthcare professionals."