Disability Help To Work Support In Hertfordshire
12 June 2018, 06:24 | Updated: 12 June 2018, 07:22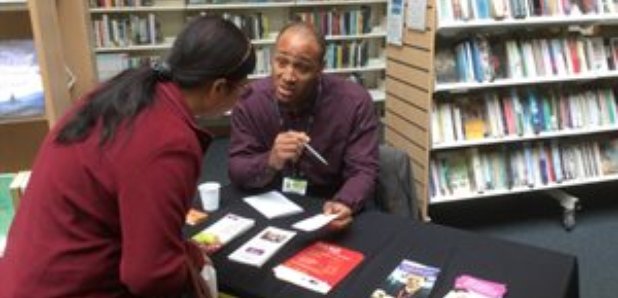 People with physical and learning disabilities in Hertfordshire are being offered support to get into work.
Visitors to Hertfordshire's Connected2work events have been getting the opportunities to talk to advisors from a range of organisations including Job Centres, Work Solutions, and Youth Connections and to get advice on finding work, volunteering, courses, money and benefits and where you can get extra help if you have a disability or autism.

The free workshops have beenon how to boost your confidence, where to look for work, writing a good CV, applying and interviewing skills.

Opportunities for satisfying paid work or volunteering roles are essential for wellbeing and self-esteem. We are delighted to be able to bring together excellent sources of advice and information to the Connected2work events. These are free for all young people to attend and will be especially helpful for those who need extra support due to a disability.

There's still morer Connected2 Work Library event dates:

• Oakmere Library – 12 June, 1–3pm

• Stevenage Library – 13 June, 1–3pm

No booking is required, and the events are free to attend so why not coming along and see if we can help you find your next step towards a brighter future.

More information is available at www.hertfordshire.gov.uk/connected2work or by calling 0300 123 4049.