Disruption Til Xmas For Buckingham Drivers
6 August 2018, 15:03 | Updated: 6 August 2018, 15:07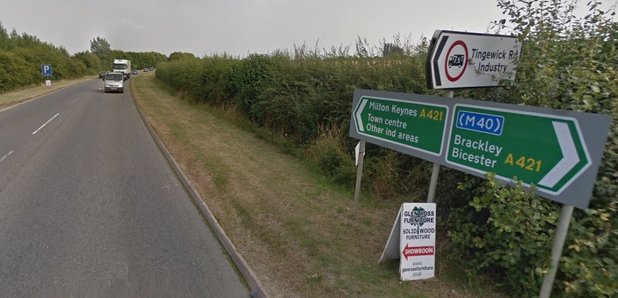 It may be one of the hottest days of the year today, but it could be one of the coldest by the time new roadworks at Buckingham finish.
Work starts today (Monday 6th August) on the construction of a new four arm roundabout on the A421 Buckingham bypass at the junction with Tingewick Road.

The move is to help improve access and traffic flow from the nearby Tingewick Road housing development. Developer Barratt Homes is funding the work to allow traffic to join the A421 at what is currently a three way junction.

Work is expected to last from August 2018 until the run up to Christmas 2018, during which time there will be a 30 mph speed restriction and temporary traffic signals.

Mark Shaw, Deputy Leader and Transport Cabinet Member of Bucks County Council says:

"The need to consider traffic flow strongly influenced where the housing development could be located.

Contractor Tamdown (working on behalf of Barratt Homes) will try to minimise disruption to the travelling public as much as possible - but we are still advising road users to allow more time for their journey until the work is completed."