DNA Frames Armed Robber For Historic Rape
25 May 2018, 16:09 | Updated: 25 May 2018, 16:13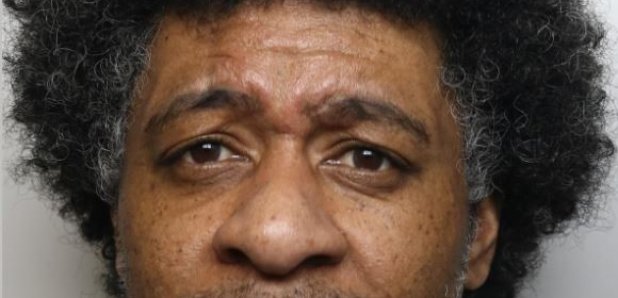 A jury has today convicted a man of a violent rape he carried out in Northampton nearly 32 years ago.
Donovan Vernon, 50, was found unanimously guilty of rape and aggravated burglary.

Northampton Crown Court heard how, at about 3am on October 11 1986, Vernon, wearing a ski mask, had broken into the Eastfield home of his 68-year-old victim.

Vernon stole a small quantity of cash from the bedroom of his victim before then raping her at knifepoint.

The jury was told how the victim had been widowed two years before Vernon broke into her house and raped her.

She never fully recovered from the psychological trauma of the attack and died just a few years later.

In 2016, the case was re-opened by the Northamptonshire Police Cold Case team as part of a regional review of unsolved rapes and murders dating back decades and detectives interviewed witnesses from as far away as America and Scotland.

As part of the original investigation, blood group samples were taken from potential suspects as a means of elimination.

DNA-matching techniques were not introduced until the 1990s and advancements in forensic science technology are constantly evolving.

Semen, which had been located on the nightdress and bedding of the victim following the rape, were forensically re-examined and a DNA match was made which linked Vernon to that rape.

Vernon, who is currently serving an 18-year sentence for armed robbery, was charged in 2017 with the rape he committed in Northampton as an 18-year-old.

Speaking after the verdict, DS Julie Gallagher, of the Force's Cold Case team, said she was delighted by today's verdict, adding: "This was an exceptionally challenging case, not least because the victim has sadly died.

"I hope that this verdict will bring the family some comfort, knowing that the man who committed this crime has finally been brought to justice.

"The cold case team will continue to investigate undetected rapes and homicides and continue to bring offenders to justice."

Judge Adrienne Lucking adjourned sentencing until August in order for pre-sentence reports to be compiled.