Drive To Suit Conditions, Says East's Luckiest Man
21 November 2017, 10:14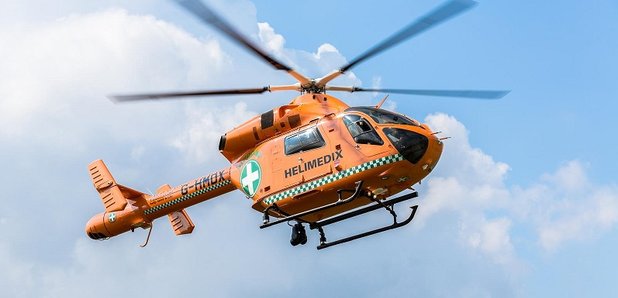 And even though that's fallen since the year before - from 996 to 864 in Hertfordshire and from 645 to 605 in Bedfordshire - one man from the East of England has told Heart that's still too many, and we can all do something about it.
Phil Hayes was making a regular everyday journey back in 2015, in rainy conditions. His car started to aquaplane, and before he knew it, he was rolling over and over.
The insurance broker said: "I heard my neck snap as the car landed on its roof. I was paralysed from the waist down. There was also a spinal injury, and I had two bleeds on the brain.
"They said, at the hospital, that the best I could hope for was to be tetraplegic - essentially dead from the neck down. But within three weeks, I was walking again.
"I had to learn how to do it from scratch, and the pain and trauma it put my family through was horrific."
Phil says although he was driving within the 60mph limit, he was going too fast for the wet conditions.
He added: "If you're ever driving through Peterborough in the rain, and you see someone crawling along at 20 miles an hour, it's probably me.
"The accident has completely changed my attitude towards driving. It only takes a moment's lapse in concentration, or for something that's out of your control to happen, and it could be game over. I definitely feel like the luckiest man alive."
Phil was saved at the side of the road by Magpas Air Ambulance. Tons of vehicles have been gathering at their base in Huntingdon, as part of Road Safety Week.
Ambulances and lorries alike have pledged to display stickers warning about the five biggest causes of serious road accidents on the likes of the A14 and M11.
These are: speeding, using a mobile at the wheel, failure to wear a seatbelt, drink- and drug-driving, and being too close to the vehicle in front.
Magpas Air Ambulance Dr Nathan Howes said: "We want to prevent accidents and stop the next generation of drivers from dying on our roads.
"It's thanks to excellent public support that we can continue to deliver the highest level of pre-hospital emergency medical care to victims at the side of the road.
"We're inspired by all the people who want to display these stickers in their vehicles."