Driver: Cops Manipulated Northants Speeding Pic
27 September 2018, 18:21 | Updated: 27 September 2018, 18:28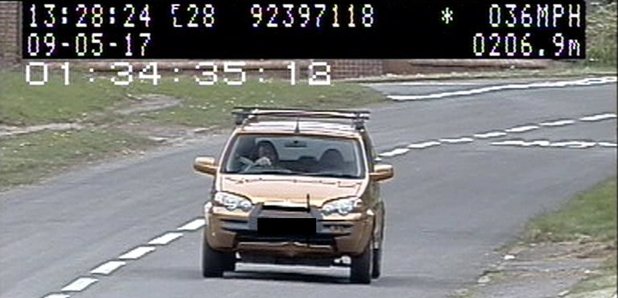 A driver from Northampton who tried to claim photographic evidence from a safety camera had been altered has been found guilty of speeding and ordered to pay almost £1,500.
A Northamptonshire Police mobile camera unit captured Hopeton Radcliffe Samuels' car travelling at 36mph in a 30mph zone on Welford Road, Creaton, on May, 2017.

Mr Samuels, 59, confirmed he had been driving but denied he was speeding, and claimed the photographic evidence had been manipulated.

So the police asked Road Safety Support (RSS), a specialist road safety service provider, to examine the case. An expert report was produced which used two methods to confirm the speed recorded by the mobile camera was correct.

A trial at Northampton Magistrates Court on September 5 heard evidence relating to the correct set-up and use of the mobile camera by the operator, as well as confirmation that the image had not been manipulated. The author of the RSS report, Steve Langdon, also gave evidence in relation to his expert findings.

Samuels, of Booth Lane North, Northampton, was convicted by magistrates and ordered to pay costs of £1,200 within two months. He was also fined £242 with a £30 victim surcharge, and had his licence endorsed with three points.