Drugs Bust After Haul Abandoned In Street
26 January 2018, 18:28 | Updated: 26 January 2018, 18:31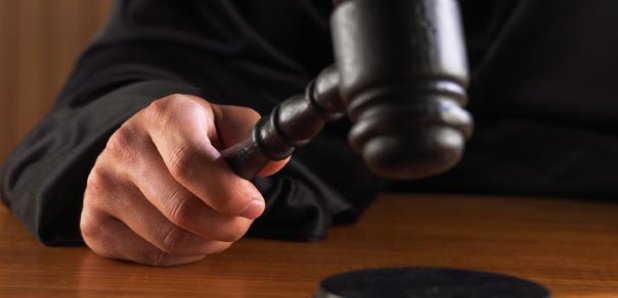 Men from Bedfordshire, Buckinghamshire, Essex and Wales are starting sentences totalling more than 116 years, after police dismantled seven organised crime-gangs (OCGs) linked to a multi-million pounds Albanian drugs network.
A complex investigation led officers to Albanian national Bledar Mziu, who was responsible for flooding the streets of the UK with massive quantities of high purity cocaine.
After identifying London-based Mzui as the primary upstream supplier, covert officers spent months trailing the 31 year-old as he sourced the controlled drug from his own suppliers in the south East of England, and used fellow Albanian nationals Hysen Lika, 24, of Borehamwood, and Robert Xhepa, 29, of Tottenham to run drugs into south Wales.
Their surveillance led them to five recipients Paul Wyatt, Nicky Watson, Kevin Patton, Tamar Sheblan and Hayder Sheblan, all of whom were running their own OCGs.
The chance discovery of a rucksack containing 1.5kilos of crack cocaine, which had been abandoned in the middle of a road in Cardiff in August 2016, provided a further boost for Tarian as officers were able to forensically link brothers Ali Sheblan, 23, and Hayder Sheblan, 25, to the network.
Following a number of arrests throughout the investigation, during which some individual members of the gangs were convicted and sentenced, Tarian carried out a series of coordinated raids across the UK in June 2017.
Extremely complex and protracted investigation
The enquiry led to the recovery of some £450,000 in cash, multiple kilos of cocaine and high-value clothing and jewellery worth in the region of £100,000, while multiple arrests were made throughout the UK and in Marbella, Spain.
Following a complex trial at the end of 2017, the following appeared at Cardiff Crown Court today for sentencing for their role in the conspiracy to supply Class A drug cocaine:
:: Bledar Mzui, 31, of Milton Keynes, pleaded guilty. He was jailed for 18 years
:: Tamar Sheblan, 34, of Cardiff, pleaded guilty, jailed for 16 years and two months
:: Nicky Jermain Watson, 35, of Cardiff, pleaded not guilty, jailed for 14 years
:: Kevin Paton, 41, of Cardiff, pleaded not guilty, jailed for 14 years
:: Paul Wyatt, 42, of Cardiff, pleaded not guilty, jailed for 10 years
:: Ali Sheblan, 23, of Cardiff, pleaded not guilty, jailed for eight years
:: Hayder Sheblan, 25, of Cardiff, pleaded guilty, jailed for eight years
:: Hysen Lika, 24, of Borehamwood, pleaded guilty, jailed for 12 years
:: Robert Xhepa, 29, of Borehamwood pleaded guilty jailed for six years
:: Petar Govorusa, 33, of Bedford pleaded guilty jailed for 10 years
:: Ramazan Krazniqi, 24, of Essex, also pleaded guilty to his involvement in the conspiracy, and will be sentenced on Feb 9th.
Speaking after today's sentencing, Detective Chief Inspector Julian Bull, of Tarian, said:
"This was an extremely complex and protracted investigation probably one of the most challenging Tarian Regional Organised Crime Unit has ever investigated and I cannot praise the officers involved enough for their patient and determined efforts to dismantle this complex network.
Operation Nightjar focussed on identifying the upstream suppliers effectively cutting the head off the snake knowing that they would lead us to the smaller outlets around the country. The team, with the help of our colleagues from several other forces and agencies, have done a fantastic job in identifying a complete structure, meaning that we've been able to convict people from every level of the operation, from grassroots street dealers right up to those heading up profitable and ruthless OCGs.
Throughout the investigation, we've been able to prove that these OCGs have been responsible for bringing in cocaine worth millions in to south Wales and the south East of England, and it is pleasing to know that these organised criminals are now behind bars and unable to continue profiting from the misery their trade brings to our communities.
We will not rest on our laurels, however. We will continue to target others involved in the illegal drugs trade
and I would urge anyone with information or suspicions to call 101, or Crimestoppers anonymously on 0800 555 111, to tell us what they know. As this case shows, someone who is perceived to be a small-time criminal can often be linked to a much larger operation, and the smallest bit of information can sometimes be the missing piece of the puzzle for our officers.