Dunstable Fatal Crash - More CCTV
3 July 2015, 06:00
More CCTVs been released as police try to solve what happened in the lead up to a fatal car-crash on Monday in Dunstable.
A man and a woman were walking along Albion Street just before midday when they were approached by two women, who asked them for directions to the train station before proceeding to steal cash from them.
Detective Constable Dave Elias, investigating the theft, has released CCTV images of two women and a man he'd like to speak to in connection with this incident.
Shortly after the incident was reported to police, officers were called to reports of a road traffic collision involving a grey Volkswagen Bora in Edward Street at around 12.04pm.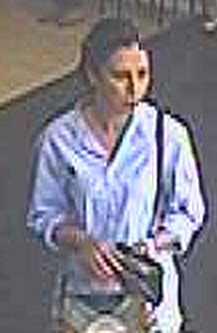 Emergency services attended but a man was sadly pronounced dead at the scene. The man has been identified as 83-year-old Frederick Lander of Dunstable.
PC Shona Gillen from the Forensic Collision Investigation Unit is investigating this incident and said:
"This is a complex and tragic series of events, in which an elderly man sadly died. However, we are treating these as two separate investigations and I would appeal for any witnesses to the collision itself to contact me.
I am particularly keen to speak to a man who went over to the car and helped assist the female passenger, shortly after the collision took place. He may have vital information which can help us piece together the chain of events."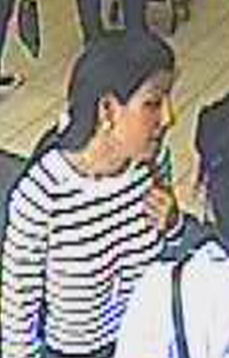 Anyone with information about the theft, or who recognises the women pictured, is asked to call 101 and ask for DC Dave Elias, quoting reference number 102 of 29 June.
Anyone who witnessed the road traffic collision, or who knows the man who stopped help, is asked to contact PC Gillen on 01438 757500 quoting reference number 105 of 29 June.
You can also text information to 07786 200 011, or call Crimestoppers, on 0800 555 111.