East Celebrates Jo Cox's Life With Get-together
17 June 2017, 06:00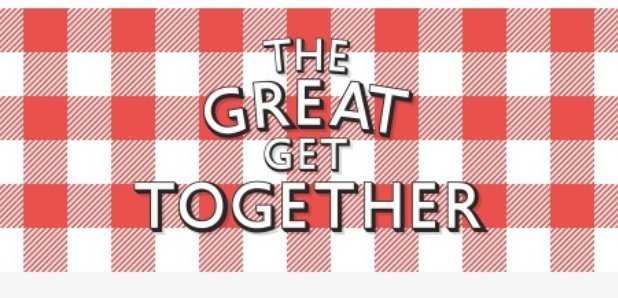 A series of public community events are taking place in the East this weekend to help celebrate the life of Jo Cox.
They're part of a national programme of community celebrations to mark the year of Jo's murder in Yorkshire.
Jo's family are backing the events as a way of doing something that brings people together, saying it was part of the MP's mantra of more things that bring "people together, than divide us".
It's the biggest network of neighbourhood celebrations since the Jubilee street parties called The Great Get Together.
Great Get Together Events and other events associated with it and joining the programme (all today, Saturday, unless marked):
:: CAMBS - The Big Picnic at the Eco Hub field in Gamlingay 4-10pm
:: CAMBS - The Great Get Together at the Trumpington Pavillion 12-4pm
:: CAMBS - The Cambridge Great Get Together (Sunday) 12-3pm at The Meadows Community Centre, Cambridge
:: CAMBS - The Great Get Together and Fun Dog Show (Sunday) 2-6m at Wittering Parish Hall and Playing Field, Peterborough
:: ESSEX - The Great Get Together at Saffron Walden's 'More in Common on the Common' 12-2pm
:: ESSEX - The Great Big Lunch 10-1pm at Southend Leisure & Tennis Centre, athletic track
:: ESSEX - The Great Get Together 12-6pm at East Beach, Shoeburyness
:: HERTS - The Great Get Together in Welwyn 12-5pm
:: HERTS - The Great Father's Day Get Together in the Hare and Hounds in St Albans (Sunday) 12-5pm
:: NORFOLK - The Great Together Art Exhibition 10-2pm at Oak Street Medical Practice, Norwich
:: NORTHANTS - the closest will be at Welland Park in Market Harborough today, 9am-12 noon
:: SOUTH LINCS - The Summer Fayre 1-4pm at John Perkins Field, Market Deeping
:: SOUTH LINCS - South Holland's Great Get Together 11-3pm (Sunday), at Ayscoughfee Hall Museum and Gardens, Spalding
:: SUFFOLK - Albert Crescent Street Party, 3-10pm at 16-22 Albert Crescent, Bury Saint Edmunds
:: SUFFOLK - The Great Get Together - Girlguiding Colneis HQ Open Day, 10-1pm in Felixstowe
:: SUFFOLK - The Woodbridge Great Get Together, 1130-430pm (Sunday), at The Tea Hut, Woodbridge