East Coast Intercity Back In Public Hands
24 June 2018, 06:00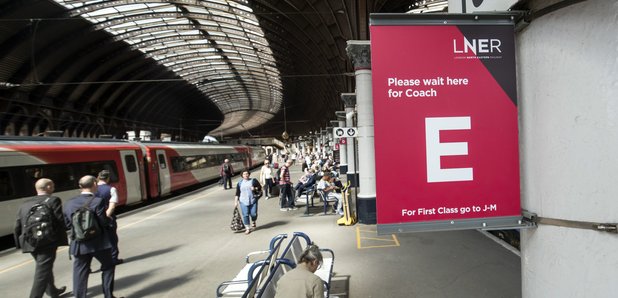 Intercity trains on the Kings Cross the Edinburgh are now back in public hands after the Virgin East Coast franchise hit the buffers last night.
Today, the line, via Stevenage and Peterborough is operated, under public ownership, using the revived LNER brand.

Passengers are being told the trains and timetables will all be the same for now and any tickets already bought for services from Sunday onwards will all still be valid.
BACKGROUND
Transport Secretary Chris Grayling terminates the contract of Virgin Trains East Coast's parent firm (Virgin and Stagecoach) at midnight tonight; which means it will be taken back into public control.

The change comes after Virgin/Stagecoach lost nearly £200m "after getting their bid wrong".

Passengers speaking Heart this week have given us mixed reactions.

Some are happy the Government are taking back control of the railways, unhappy money from tickets are going to private companies.

Others have told us they're worried about a possible lack of future investment under public ownership, as experienced during the "East Coast" years.

During 2019, new Japanese Azuma trains, ordered by Virgin, will still be introduced on the East Coast line by 2020.