East of England Ambulance Staff Morale "At Rock Bottom"
12 March 2018, 15:27 | Updated: 12 March 2018, 17:30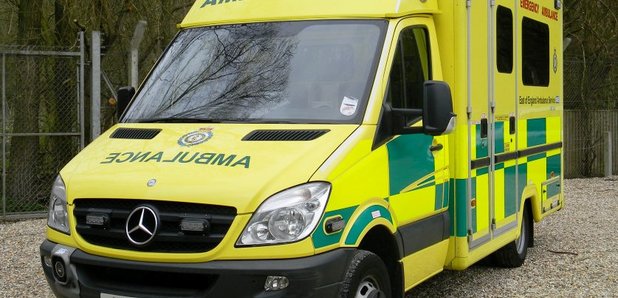 East of England Ambulance staff have said they feel "pushed to the limit" - as some reported shifts as long as 19 hours.
Public service union UNISON ran a recent survey of 900 frontline EEAST workers.
One told them: "The last year has been hell...literally hell. I'm always tired, and can't concentrate. I've nodded off while driving home more than once. I fell asleep in the car park at work after a 17-hour shift - which was probably for the best.
"My wife says she feels like a single parent. I've missed birthdays, parents' evenings, just being there to kiss my kids goodnight. I get home so late, they're already in bed."
The stress of this man's daily work life was enough to drive him to contemplate suicide - and was only saved by a colleague who noticed how withdrawn he had become.
He says the mere thought of having to put on his uniform reduces him to tears.
One woman, who agreed morale is at "rock bottom," added: "If you speak out, you'll be targeted. If you raise a complaint, it will be ignored. They'll use words like "capability" to question if you can hack the job.
"My longest shift this year was 19 hours - with an hour's drive to and from the station where I was based.
"I'm tired all the time, but I can't sleep. I'm angry inside, and I snap at my family and friends. I hate what this is doing to me."
The East of England Ambulance Trust has told Heart the well-being of its workers is of paramount importance.
Kevin Brown, director of service delivery at EEAST, admits: "We know and recognise being very late off duty is one of the biggest issues that face our frontline staff.
"Working with UNISON, we have trialled a number of initiatives over the last 18 months to try to improve late finishes. One of these was the staff support desk which did not result in fewer late finishes, was costly and took clinicians away from attending patients.
"We continue to meet with UNISON regularly on this issue and do not accept UNISON's portrayal of Directors engagement with those meetings.
"Ultimately we know both the underlying issue and the solution sits in having an increased level of ambulances and staffing and this comes with more funding.
"We know that this is a national issue across the ambulance sector and we are pleased that our regulators have delivered a review of our capacity and made recommendations for increased resourcing. We will now work with commissioners to translate those recommendations into more staff to relieve the pressure on our workforce and provide the best care to patients.
"We have excellent support and well-being facilities available to staff who are experiencing work place stress or anxiety."