East West Link Must Improve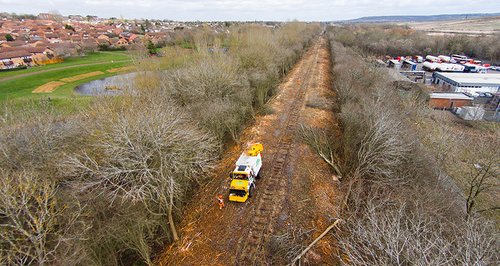 A project to re-establish the rail link between Cambridge and Oxford via Bedfordshire should be accelerated to enable areas surrounding the route to become "Britain's Silicon Valley", according to the National Infrastructure Commission (NIC).
The NIC, which is the independent body advising the Government on long-term infrastructure projects, urged ministers to commit to delivering the western section of the East West Rail (EWR) line by 2024.
This would cut journey times between Bedford and Oxford from two hours and 20 minutes to just one hour and one minute.
The Government should also bring forward £100m in funding to speed up design and development of the western section, and commit a further £10m to continue progress on plans for the central section, which would link Cambridge and Oxford for the first time since 1967.
Existing or upgraded track would be used for the eastern section of the line, from Cambridge to East Anglia.
The NIC study into how to maximise the potential of the Cambridge - Milton Keynes - Oxford corridor found that a lack of sufficient and suitable housing presents a risk to the success of the area.
TRANSPORT LINKS OFTEN SLOW
The report called for a "joined-up plan" for homes, jobs and infrastructure.
It also called for £27m of funding to be put towards the next stage of developing the Cambridge to Oxford Expressway, which would provide the first high quality road link between the cities and could cut journey times by up to 40%.
Sir John Armitt, deputy chairman of the NIC, said boosting road and rail links could be a catalyst to delivering the housing and connectivity the region needs to "compete with the best in the world".
He went on: "The corridor connecting Cambridge, Milton Keynes and Oxford could be Britain's Silicon Valley - a globally recognised centre for science, technology and innovation. But its future success is not guaranteed.
Transport links across the corridor are often slow, unreliable and congested, and the area is home to two of the least affordable cities in the UK, in part because it has consistently failed to build the homes it needs.
These twin problems are already increasing costs for businesses and diminishing their ability to attract employees at all levels - including the recruitment and retention of globally mobile talent.
This area can become greater than the sum of its parts with better strategic planning which radically improves its transport connectivity whilst securing the tens of thousands of new homes it so desperately needs.''