East West Rail To Be Separate Operation
6 December 2016, 11:33 | Updated: 6 December 2016, 11:35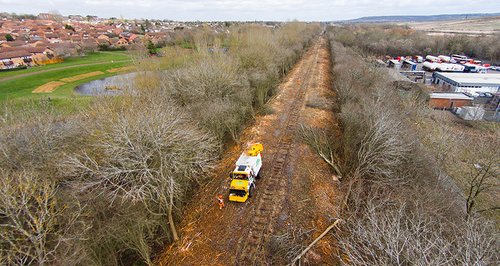 The Government have announced a separate company is to design, build and run the so-called "missing link" train line between Cambridge, Bedford, Milton Keynes and Oxford.
It's the first new integrated rail operation in decades, separate to Network Rail
The Transport Secretary Chris Grayling said:
"It would be no exaggeration to say that the railways of this country are crucial to its economic future. Without them our economy would grind to a halt.
Our railways need to adapt and change in order to be able to cope with the growth that they have already experienced, and that which lies ahead. We need a railway which is sustainable in all senses of the word.
East West Rail will provide a commuter route for the crucial centres on its route and will provide the transport spine for additional housing and business development in a corridor which is one of the government's priority areas for the future of our country.
The new organisation will work hand in glove with the National Infrastructure Commission as it plans the development of this nationally important transport corridor to identify the best way to deliver the project.
East West Rail will deliver the design, construction and operation of the missing link between Oxford and Cambridge."