Easyjet: Busiest Ever Day Today?
23 September 2016, 06:46 | Updated: 23 September 2016, 07:37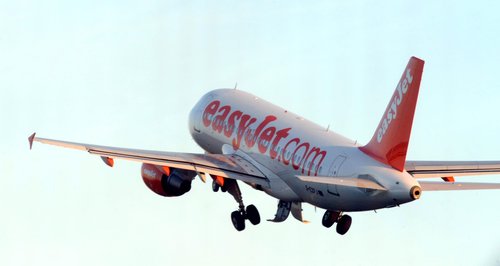 EasyJet expects to have its busiest ever day today with more than 255,000 passengers due to travel across its network.
The Luton-based airline will operate more than 1,600 flights to cope with the demand.
Sunshine hotspots such as Madrid, Malaga, Paphos, Barcelona, Athens and Gibraltar are among the most popular destinations.
EasyJet, which was founded by Sir Stelios Haji-Ioannou in 1995, now serves more than 820 routes across more than 30 countries.
In excess of 147,000 of its passengers on Friday will fly to or from UK airports.
The airline's UK director, Sophie Dekkers, said:
"September has always been one of our busiest times of year and this year will be no exception.
Every year, more and more people choose easyJet to take them on their late summer getaways or for business trips and this year has broken records once again.
Whether customers are flying to enjoy a relaxing break, visiting friends and family or for work, we are doing everything possible to make our customers' travel as easy, and of course affordable, as possible."