EasyJet's Expensive Post Brexit Costs
8 February 2017, 12:28 | Updated: 8 February 2017, 12:32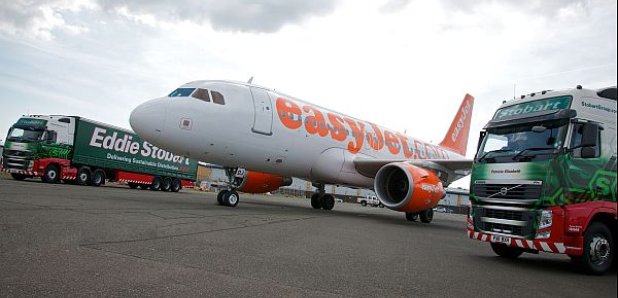 EasyJet's application for an operating licence from another EU member state following the Brexit vote will be made "in the next few weeks", said airline chief executive Carolyn McCall.
The move will allow the Luton-based carrier to secure flying rights for the 30% of its routes that do not touch the UK.
The single market for aviation, created in the 1990s, means there are no commercial restrictions for airlines flying within the EU.
UK ministers have previously said that maintaining "liberal access" to European aviation markets will be a "top priority" during Brexit negotiations.
Ms McCall told a summit of lobby group Airlines for Europe in Brussels "we don't know" what the impact will be for UK airlines.
We're preparing a licence application and that will go in in the next few weeks, and then we will have a new AOC (Air Operator Certificate) as we've made very clear.
We don't know what's going to happen.
We are spending quite a lot of time working with the (European) Commission and with the UK Government to say that we believe a liberal and deregulated aviation market is in the interests of every single airline passenger across Europe."
EasyJet is spending £10m for the AOC.
Last month, the low cost airline revealed another £35m hit as it takes a hammering from the weak pound and fuel expenses falling by less than expected.
It now expects those factors to cost it around £105m over its 2016/17 financial year, up from the £90m estimated in November.