eFits Published After Lavendon Car-Jacking
6 November 2018, 19:44 | Updated: 6 November 2018, 19:50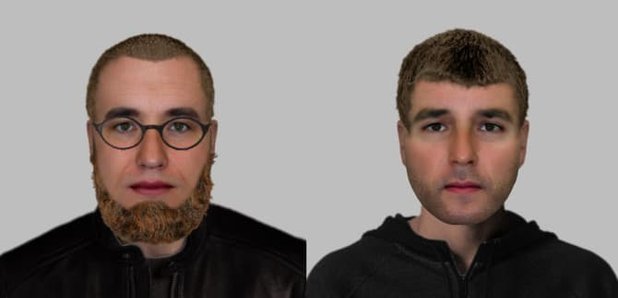 Here's an update on a story we brought you last month from the village of Lavendon; between Bedford and Milton Keynes.
READ MORE:-

Thames Valley Police is appealing for witnesses to a robbery in Olney Road, Lavendon.

On Wednesday 17 October at around 9.45pm there was a road traffic collision in Olney Road involving a white Ford Transit.

A woman, 40s, heard the collision and went to check if those involved needed any assistance. The three occupants of the van then assaulted the woman and tried to steal her car.

The offenders did not manage to take the victim's keys so walked further along the road and flagged down another vehicle. When the vehicle stopped the three offenders proceeded to assault the three occupants of this vehicle, a woman aged 19, a boy aged 17 and a man in his 20s.

They managed to steal the vehicle, a silver Peugeot, and made off along Lavendon Road in the direction of Olney.

All the victims suffered bruising and facial injuries, the victim who heard the incident received treatment at Milton Keynes University Hospital and has since been discharged.

The stolen vehicle was later found burnt out in Bedfordshire.

The first offender, pictured in the first E-fit image, is a white man in his thirties, around 6ft tall of big build. He has short, ginger hair and a bushy ginger beard. He was wearing a black hooded jacket which seemed to be a thin waterproof.

The second offender, pictured in the second E-fit image, is a white man in his thirties, around 5ft 10ins of average build. He has short brown hair which is shorter on the back and sides with stubble on his face.

The third offender is a white man in his thirties around 5ft 10ins of small build. He has short brown messy hair and was wearing all black clothing and also was holding an angle grinder during the incident. There is no E-fit image of this offender.

All three men had Irish accents.

Investigating officer Detective Inspector Thomas Belcher of Milton Keynes Investigation Hub, said:
"This was a very distressing incident for the victims involved.

There are likely to have been a number of people who witnessed what happened and I am appealing to anyone who has information about this incident to get in touch.

Even if you don't believe your information is significant, we would appreciate hearing from you.

If you recognise the people in these E-Fit images, please get in touch to help with this investigation.

Please contact the 24-hour non-emergency number on 101, quoting reference 43180318094 or make a report online.

If you would like to remain anonymous, you can contact Crimestoppers on 0800 555 111"