Election - Extra Policing Locally
7 June 2017, 16:20 | Updated: 7 June 2017, 16:27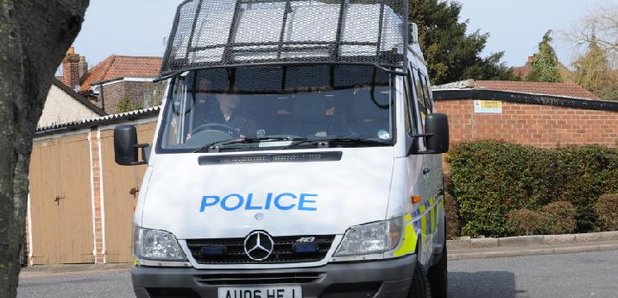 Ahead of the election tomorrow, police forces have been saying they'll be extra officers on duty after the recent terror attacks, as we go to the polls.
Hertfordshire and Bedfordshire Police say they'll be addtional resources and a higher visibility of officers around polling stations.
Northamptonshire Police say extra police resources are being made available across the county and while it will remain a business as usual approach to the day itself, Northamptonshire Police has put in place some additional measures to ensure people feel safe when they go to vote.

The force says:
"As part of the enhanced operation, there will be a highly visible policing operation throughout the hours of voting (7am-10pm) to offer reassurance to voters. The borough of Northampton alone has more than 100 polling stations.

In addition, extra officers will be on duty at the various counts, up until they conclude in the early hours of Friday morning.

Chief Supt Mick Stamper, head of operational policing, is leading the Force's response.

He said: "Northamptonshire Police will be supporting the democratic process to ensure the public are able to exercise their right to vote.

Through visible policing and engagement with all polling stations across the county, I am confident people will be reassured throughout the day."
Increased amount of officers on patrol on election day
In a statement from Thames Valley Police, the force said:
"We are keeping all upcoming events, including the General Election, under review. Our security measures and activities are constantly assessed to reflect where the threats exist and the level of threat we are facing. We are unable to confirm the numbers of officers at particular locations or events for operational and security reasons.
The level of armed response officers on duty has been reduced since the UK returned to 'Severe' status but we are continuing to maintain reassurance patrols in areas of high footfall and at major events.

Members of the public can expect to see an increased amount of officers on patrol on election day. We are not in a position to confirm where we will be deploying our resources on election day for operational and security reasons, however, our security measures and activities are constantly under review to reflect where threats exist and the level threat we are facing.

We are also progressing the planned uplift of 50% in the number of Armed Response Officers across Thames Valley and this will be completed by the end of the summer. Over the coming months we are also rolling out a new generation of Tazer devices to our trained officers.

I urge the public to remain alert and to be assured that along with our partners we are doing everything we can to help protect the security of communities in Thames Valley, critical national infrastructure, businesses and places.

Anyone who wishes to report suspicious behaviour or activity can call the police, in confidence, on 0800 7789 321 or in an emergency call 999. If you get caught up in a weapons attack please follow the Run, Hide, Tell advice."