Elite Cyclists Back In Northants & First MK Visit
14 June 2018, 10:00 | Updated: 14 June 2018, 10:11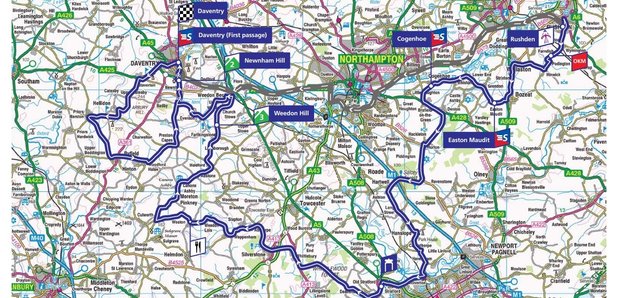 Northamptonshire is once again hosting a stage of the elite women's cycle race competition, the Ovo Women's Tour.
Many of the world's best race cyclists will take on the gruelling 90 miles including the hills up to Daventry.
The event starts at 1030am from Rushden Hall Park and wends down to the edge of Milton Keynes for the first time in the event's history, before turning back up towards Silverstone and onto Daventry.
Organisers say the hilly approach to Daventry will be tough, and the winner of today's stage could be the overall event's winner due to the tough conditions.
Here's where you can see them zip past
START: Rushden Hall Park, 1030am
Salcey Forest, 1135am
Hanslope, 1142am
Haversham, 1153am
Old Wolverton Road, 1156am
Wolverton Mill, 1159am
Deanshanger, 1206pm
Silverstone, 1225pm
FINISH: Abbey Street Daventry, 1432pm