End Of All Northants Councils - Consultation Ends
22 July 2018, 10:20 | Updated: 22 July 2018, 10:45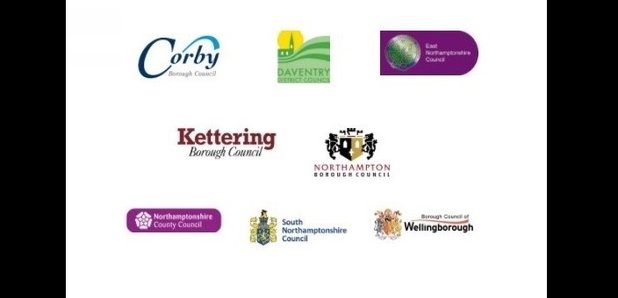 The consultation into the scrapping and replacing all of Northamptonshire's councils with one or two unitary authorities ends today.
It's come about due to the financially failing Northamptonshire County Council.
The Government says because of the authority's inability to keep a tight enough reign and supervision of its own finances it's recommeded Northants Council Council be scrapped after the 2020 Elections.

The Communities Secretary has already installed Government inspectors to oversee the authority for its final months and the head of the authority Cllr Heather Smith previously resigned over the issue.
Now the public are having their say.
Because the County Council looks like it'll be scrapped, the district and borough councils, who were not responsible for the County Council's problems ALSO face being closed down to make way for a single-tier authority, a "unitary" authority.
The options could be a single "unitary" for the whole county, or two authorities, possibly with an east/west split.
A public consultation's been running for the public to submit their thoughts and today (22nd July) is the final day to do so.
See more here: https://www.futurenorthants.co.uk/