End Of The Line For London Midland
10 August 2017, 18:33 | Updated: 10 August 2017, 18:40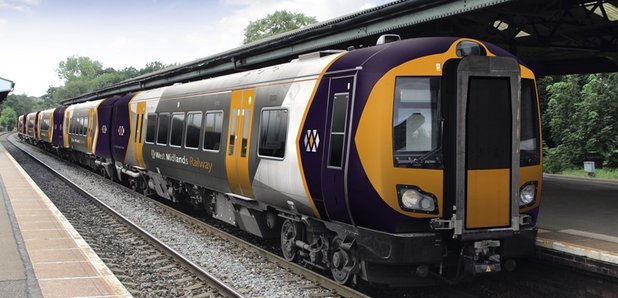 It's the end of the line for London Midland trains after the Government have announced today the company have not been awarded the next franchise to run commuter trains to and from Euston.
A consortium, put together by Abellio (which runs trains in the East of England), will take over from December; they'll also run the Marston Vale line (Bedford-Bletchley) and the Abbey Flyer (St Albans Abbey to Watford Junction).
The new franchisee is promising £700m improvements.
Here are the specific improvements for passengers on the main Northampton / MK / Hemel / Euston line:
:: Enhanced Sunday frequency between London Euston, Berkhamsted, and Milton Keynes increasing from 3 to 4 services an hour by May 2021
:: Enhanced Sunday frequency between London Euston and Tring increasing from 2 to 3 services an hour by May 2021
:: Enhanced Sunday frequency between London Euston and Northampton increasing from 2 to 3 services an hour by May 2021
:: At least 8 additional calls at Wembley Central in each direction Monday to Saturday by December 2018
:: At least 4 additional calls at Wembley Central in each direction on a Sunday by May 2021
:: A new smart ticketing product for commuters
ACROSS THE FRANCHISE - IMPROVEMENTS
:: £700m of investment in new and refurbished trains including 400 brand new carriages
:: Space for an extra 85,000 passengers on rush hour services
:: More than £60m invested on station improvements which will deliver over 1,000 new car park spaces and thousands more cycle parking spaces
:: More than 800 new digital information screens providing real time journey information and free wifi
:: Compensation for delays of more than 15 minutes
:: More than £70 million invested in new and existing depots to improve train reliability