Ex Police Officer Jailed For Trawling For Women
11 September 2018, 17:15 | Updated: 11 September 2018, 17:18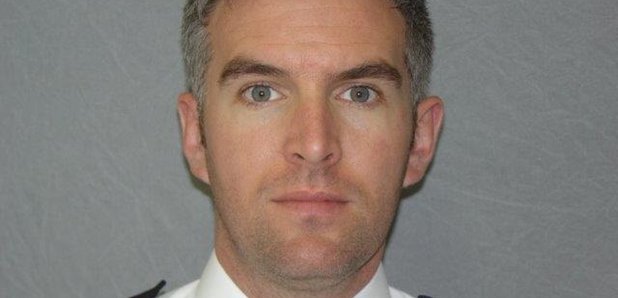 A former Northamptonshire police officer who lives in Stamford, has been jailed after admitting to misusing the police computer system to find vulnerable women to make a relationship with.
Jason Farquhar, aged 44, of Stamford, admitted the offences at Northampton Crown Court in a hearing yesterday.

He also pleaded guilty to a further charge, under the Computer Misuse Act, of misusing Force systems.

Deputy Chief Constable Rachel Swann said:
"Our Counter-Corruption Unit carried out a rigorous and thorough two-year inquiry to investigate and establish fully the extent of this officer's wrong-doing in order to dismiss him from the Force and ultimately bring criminal charges against him.

I am hugely disappointed by the actions of this former officer, whose behaviour presented a major risk to public confidence in the police. We are absolutely determined to root out those officers and staff who abuse their position and choose to engage in highly unprofessional, predatory conduct that in no way meets the standards of professional behaviour expected from a serving officer.

The investigation into Farquhar began in April 2016 following a complaint of inappropriate behaviour."

As part of the investigation, detectives spoke to more than 100 women – victims, colleagues, family of suspects or offenders – who Farquhar had had some form of contact with in the previous 12 months in his role as a police officer.

Numerous examples of inappropriate contact by phone, text or social media, and subsequent allegations of sexual misconduct were found.

DCC Swann added:
"It's worth noting we had sufficient complaints and evidence which, although it did not meet the threshold for criminal charges, enabled us to complete misconduct proceedings on the basis of that evidence alone.

The vast majority of police officers are professional, hard-working and conscientious individuals who will be shocked and appalled at such behaviour by one of their colleagues. There is no place in the police service for anyone who abuses in such a way the trust placed in them as a constable.

Farquhar deliberately and consciously crossed the boundary between his role as a police officer and his personal life, repeatedly breaching the standards of professional behaviour by failing to act with self-control and pursuing improper personal relationships. He took advantage of his position to engage in highly inappropriate contact with women, many of whom were in a vulnerable situation.

They needed the professionalism expected of a police officer not the selfish advances of a sexual predator.

This, the worst ever such case uncovered within this Force, was an absolute abuse of his position and we hope this conviction and his dismissal from the police service goes some way to reassure the public of our determination to identify and deal with unprofessional conduct and, where necessary, pursue the case through the criminal justice system."

Farquhar was suspended from duty in April 2016 and dismissed from the Force in August 2017 following a fast-track gross misconduct disciplinary hearing.
He has now been jailed for 32 months.