Family Of Murdered MK Mum Fight For Justice
14 May 2018, 22:20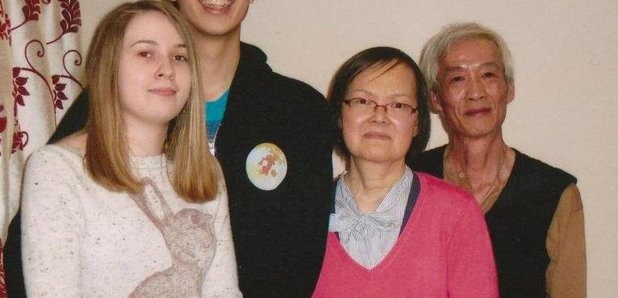 After a 64 year-old woman was murdered by a gang of violent burglars in Milton Keynes last year - her son has made a renewed call for any witnesseses to what happened.
Hang Yin Leung, was killed at her home in Orne Gardens on January 31 2017, when the thieves posing as cold callers burst into her home.

One of the masked intruders threatened her with an ice pick and beat her around the head with his hand, covering her mouth to stop her from screaming.

The 64 year-old managed to give a statement to the police, but was struggling to stay conscious as she passed on the crucial information. She was taken to hospital and died on February 11 2017.

Detectives from Thames Valley Police arrested four people but there was not enough evidence to bring charges.

They renewed appeals for witnesses to come forward as the case was featured in Channel 4's "Catching A Killer: A Knock At The Door".

The programme featured haunting footage of Hang struggling to stay conscious as she was interviewed at a police station.

Husband Chun Yau Leung said the couple, who ran a takeaway together, had planned to travel once they retired.

"We had a plan, that once we retired we would travel the world then settle back in Hong Kong. That was the plan.

Now there is nothing. These burglars, they had no humanity."

Appealing for help getting justice for his mother, her son Keith Leung, said:

"Despite the tremendous effort put in by Thames Valley Police, we still do not have justice for the murder of Hang Yin; my mother.

If you have information regarding the tragic event that befell my family in that terrible month of January 2017, please have the courage to come forward and speak. With your help we may finally find justice for Hang Yin. Thank you."

Investigators are focusing on two stolen items - Hang's long service medal from the Hong Kong police, and her husband's Rolex watch.

Detective Chief Inspector Andy Shearwood, of the Major Crime Unit, said:

"Sadly in this case there has not yet been an outcome but we continue to make efforts to seek justice for Hang's family.

The case will be regularly reviewed, allowing for advances in forensic science, particularly if any new information comes to light.

I would like to once again like to appeal to the public for help in tracing Hang's stolen property. Hang was a police officer with the Hong Kong Police.

Have you seen her long service medal awarded to mark 18 years of service? It is inscribed with her rank and shoulder number WPC 15037. Have you seen a Rolex watch belonging to Hang's husband Chun Yau Leung? It has the model number 68274 and serial number 8216199."