Fans Badly Hurt In M1 Services Brawl
27 April 2016, 14:33 | Updated: 27 April 2016, 16:22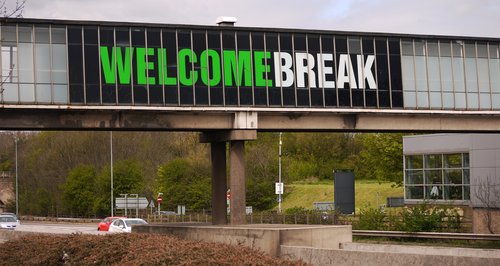 Four football fans ended up in hospital this weekend, after a fight at the Newport Pagnell services on the M1.
The group were travelling home from the FA cup semi final between Manchester United and Everton, at Wembley.
Police say the injuries included four knocked-out teeth, a fractured skull and neck, and one man with a bleed on the brain, multiple fractures to the face, a broken ankle and a cut to the lip requiring stitches.
The men hurt where aged between 25 and 48-years-old.
Det Sgt Phil Turner-Robson from Milton Keynes CID investigating said:
"This was a serious disturbance going on between suspected football fans, or people claiming to be fans.
"While there is no information to suggest that this was pre-planned it has resulted in a number of serious injuries.
"Information at this time suggests the catalyst for the disorder was the arrival of the 'Platinum' coach carrying Everton fans.
"We are particularly keen to speak to people who were travelling on coaches either operated by the Orion or Platinum coach companies, as we believe they may have information which will help us investigate this incident.
"If you have any information please contact Det Sgt Turner-Robson via the Thames Valley Police Enquiry Centre on 101."