Flitwick Student Given Deputy PM Posthumous Award
6 February 2015, 06:00 | Updated: 6 February 2015, 12:11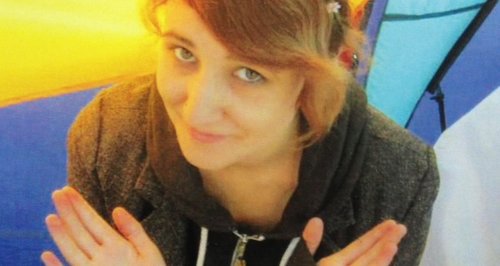 A student from Flitwick, who led a campaign against Halloween costumes which stigmatised people with mental health problems, has been given a posthumous award.
Becki Luscombe was nominated by her parents Richard and Sue for her work to raise the profile of mental health issues and for fighting hard to publicise difficult and complex issues.
900 people were nominated for the Deputy Prime Minister's Mental Health Hero Awards. She is one of ten regional winners.
Her parents collected the award at a ceremony in London last night.
They told Heart they wish she was alive to receive it herself. Her mum Sue said: "As much as we celebrate there is the other side - the bittersweet side - that we are so, so heartbroken that it's not her collecting this award."
23 year old Becki suffered from chronic fatigue and mental health problems. She had attended Redborne Upper School before going to study Music at Birmingham University. She developed anorexia and as her mental health issues worsened, she was unable to continue with her studies.
Becki continued to live and campaign in Birmingham before she died on September 27th last year.
Mrs Luscombe said: "What was amazing was that even from the age of 12 when she was so severely affected with ME - she was housebound, she was too poorly to go to school - she thought of others".
Becki's dad Richard added: "We are so proud. We know we've had some very tragic news and yes it is bitter sweet, but it is just amazing.
"I think she would have felt embarrassed and bewildered. I think she was that kind of person. She didn't realise sometimes the impact that a simple thing she did could have."
Becki was an activist for Time to Change at school and at the university and started what became a high profile national campaign against insensitive Halloween costumes that led major supermarkets to withdraw them from sale.
Deputy Prime Minister Nick Clegg said: "I have been fighting hard to raise the profile of mental health issues and help break down the stigma that surrounds it so no one has to suffer in silence.
"We've made great strides, but we cannot fail to be humbled and moved by Becki's tragic story. She contributed so much in her life and it is a great privilege to be able to honour her memory tonight.
"The work Becki did to raise the profile of mental health issues make her a very worthy winner and I hope others will follow her example so that together we can bring mental health out of the shadows and make it as important as physical health."