Foam Bubble Challenge On Sunday!
13 July 2018, 12:56 | Updated: 13 July 2018, 13:17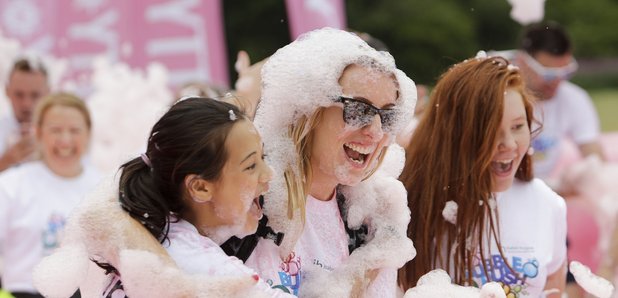 Keech Hospice's biggest ever fun run is taking place this weekend - the "foam-tastic" 5K Bubble Rush.
The event, on Sunday at Cranfield University will be compered by Heart's own Gareth Wesley!

The mother of a young boy, Roman James, pictured, who died last year, and who was supported by Keech Hospice is encouraging people join her for "an incredi-bubble day out" and support their local adult and children's hospice in memory of her son.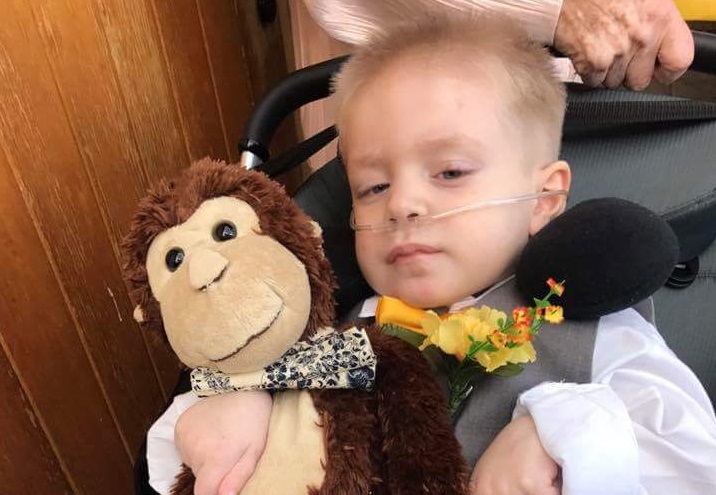 His mum Scarlet, dad Ben, and brother Gabriel, from Cheddington, as well as 22 family and friends, are asking everyone to join them and walk, run or dance their way through eight scented bubble stations at Bubble Rush this July to support the charity which cared for him.
"I can't wait to run Keech's Bubble Rush on 15 July at Cranfield University because what better way is there to spend a Sunday than running through a giant bubble bath?!" said Scarlet, 26, who will be taking on the 5km challenge.

"When he was two my son Roman was diagnosed with a rare neurodegenerative disease called Niemann Pick Type C. As parents, you're in a lonely place when your child is diagnosed with a rare disease. Keech Hospice Care helped us cope."

During his short life, Roman gradually began to lose his ability to walk, talk and eat by himself as his disease rapidly progressed. When it mattered the most for his family, Keech Hospice Care was there.

"Roman absolutely loved Keech, particularly the sensory room and we would often go swimming in the hospice's amazing hydrotherapy pool as well.

"Roman spent eight days at Keech Hospice Care after he died. If we hadn't had that time with him as a family, I know I can say I wouldn't be standing now.

"We can never repay Keech Hospice Care for what they did for us, but we will do anything we can to help raise the money they need to ensure adults and children with terminal and life-limiting illnesses receive excellent care and support," said Scarlet.

Bubblers will start off in a pristine white t-shirt and by the end of the event they'll look like they've walked through a rainbow.

Mark Relf, Events Fundraising Manager at Keech Hospice Care, said he's excited that 2,000 people are expected to take part.

"This year Bubble Rush is going to be our biggest event yet. We've got bubble cannons pumping out 4ft of multi-coloured frothy fun, obstacles, and even an after party! As a charity, we depend on 70 per cent of our funding to come from the community so please sign up today and show us your true colours," said Mark.

Places are going fast so sign up now to Keech Hospice Care's Bubble Rush at Cranfield University, College Road, Cranfield, on Sunday 15 July. Visit www.keech.org.uk/bubblerush or call 01582 707940.

Entry is just £20 for adults and £10 for children. Registration for the first wave - which is now sold out - is open from 9.30am on the day and starts at 11am. Registration for the second wave is open from 11.30am and starts at 12pm.
Keech cares for children in Bedfordshire, Hertfordshire and Milton Keynes and adults in Luton and south Bedfordshire.