MK and Bedford women feed the homeless in Rushden
16 December 2017, 07:12 | Updated: 16 December 2017, 07:32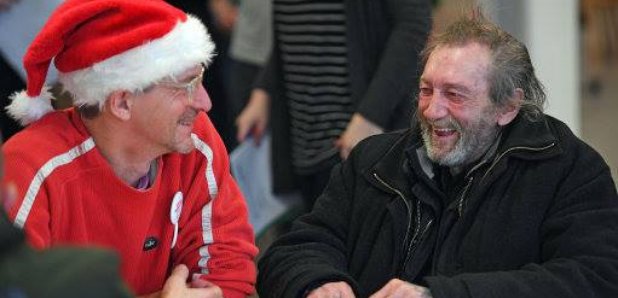 Two women from Milton Keynes and Bedford, who now live in Northamptonshire, are putting on a Christmas dinner for the homeless today in Rushden.
Both Leanne and Michelle are formerly homeless themselves.
Michelle said: "Situations happened and I ended up on the streets in Bedford, I slept on a park bench and I walked from Bedford to Milton Keynes. A lady that saw me sleeping on a park bench came over one night and gave me a pot noodle and a blanket. And it was her that got me where I am now."
Michelle and Leanne helped set up Together-for-Christmas, an initiative that helps not only homeless people but vulnerable people struggling at this time of year:
"Once a year at Christmas we put on a three course meal. They get served, they have waiter service and our waiters are children.
"My co-founder Leanne - her two children go take orders and serve people and give them something special for a day.
"Our community in Northamptonshire is an amazing community and help with so many donations and kindness and would like to thank them so please let this be a successful year and a successful future for the people that we try to help."
The dinner is being held at The Wesleyan Church Hall on Queen Street in Rushden from 2-4pm.