Four Counties Firms Offered Cash For Growth
29 January 2017, 06:00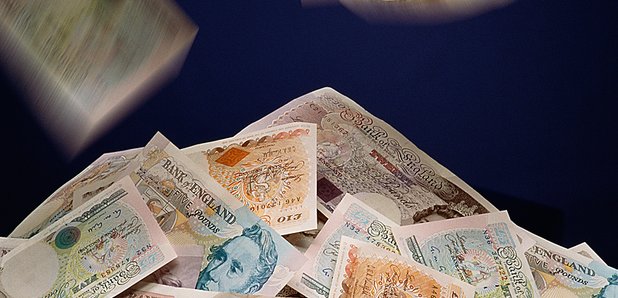 Businesses across Herts, Beds, Bucks and Northants have been invited to submit expressions of interest for support as part of a funding scheme to help boost employment and growth in rural areas.
The Rural Development Programme for England (RDPE) Growth Programme supports projects that invest in building businesses, creating new jobs and growing the economy in rural areas.
Locally, the calls have been developed in collaboration with the South East Midlands Local Enterprise Partnership (SEMLEP) and will be open to support food processing, business development and tourism infrastructure projects across the private, public and voluntary sectors for an initial 12 month period.
A total of £120m is available through three national calls for projects, with £5m earmarked for the SEMLEP region.
RPA Rural Development Director Alison Webster said: "This is excellent news for small and micro-businesses, particularly the food and drink and tourism sectors, which play a major role in the economy of rural areas.
"We are looking to support high quality, high impact investments and we encourage small rural businesses to grasp this opportunity to think big."
A rural workshop will take place on March 3 within the SEMLEP area please see the SEMLEP website for more details. This event will help familiarise businesses with the calls and provide the opportunity to talk to members of the Rural Payments Agency team and representatives from SEMLEP.
Stephen Catchpole, chief executive of SEMLEP, said:
"The rural economy is vitally important to the financial well-being of the South East Midlands. We have a thriving food and drink sector and the area is home to some magnificent producers, from exciting start-ups to established global brands.
This new Growth Programme will give businesses the opportunity to apply for the funding which they need to flourish, creating new jobs and allowing them to invest in the technology and infrastructure they need to move to the next level."
Calls are being published on a single web page to make it as easy as possible to apply.
The page includes handbooks for each type of call, which include information on what activity is eligible and how to apply and summarises the local priorities that applicants will need to deliver against.
For more information, and details of how to apply for the funding, which forms part of the wider European Agricultural Fund for Rural Development programme, please visit
https://www.gov.uk/government/publications/rdpe-growth-programme