Four Counties' Very Own NASA!
19 October 2017, 08:14 | Updated: 19 October 2017, 08:45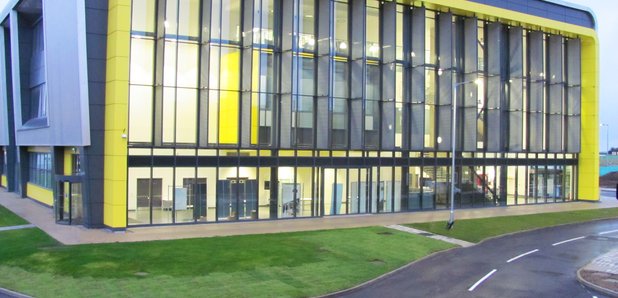 Milton Keynes and Bedford now have their very own NASA!
Milton Keynes and Bedford now have their very own NASA!
A £35 million aerospace research centre has opened between the two areas.
The ambitious aim of the Research Centre at Cranfield is to, how they put it, "change the way the world thinks about flight"
At the site there will be drone labs, flight simulators, a virtual wind tunnel and a full-size Airbus wing inside.
Funded by Airbus, Rolls-Royce and Cranfield University, following an award from the Higher Education Funding Council for England (HEFCE), the Centre will be a flagship facility for boosting aerospace research capabilities in the UK.
Professor Sir Peter Gregson, Vice-Chancellor and Chief Executive, Cranfield University, said: "Facilities such as the AIRC mean Cranfield is at the forefront of changing the way the world thinks about flight. Greater integration between research and world-renowned businesses provides us with the opportunity to tackle some of aerospace's grand challenges by providing the technologies, facilities and skills that are needed to succeed."
Trevor Higgs, Head of Landing Gear and UK Senior Site Representative, Airbus, said: "We at Airbus see the AIRC as a key part of the growing research ecosystem the aerospace industry has in the UK, and will help us foster closer relationships with research partners and to accelerate and deliver on our research strategy for the Wing of Tomorrow, to make sure our products remain the best in world."
Cranfield is the only university in Europe that brings together major aerospace research facilities such as the AIRC, an operational airport and runway on one connected site.