Four Knife Crimes A day In Hertfordshire
16 May 2016, 05:18 | Updated: 16 May 2016, 05:23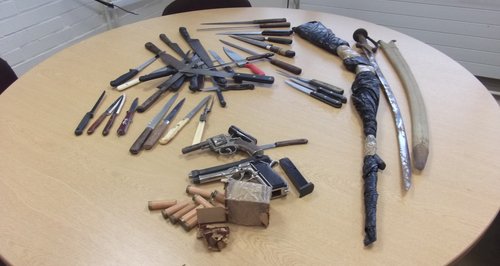 Last year there were more than four knife crimes a day recorded in Hertfordshire.
Figures seen exclusively by Heart show police know of 1518 offences, involving either knives, bladed objects or cut bottles and glass.
Police have also told Heart the rise in knife crime it's so bad, they're now looking into what's caused it.
Detective Chief Inspector Clare Smith said: "Hertfordshire Constabulary has been closely monitoring knife related crime for several months and is currently investigating the apparent increase over the previous two years."
She added, though, that the increase is partially down to an improvment in the way they record crimes, and thanks to a more effective use of stop and seacrh powers.
The second biggest rise was 'unlawful possession,' with 109 crimes in 2013 and 196 last year.
The figures also show a rise in knives being used in rapes (from 1 to 8), in threats to kill (7 to 37) and robbery of personnal property (75 to 95).
We put these figures to Paul Dove, father to Billy Dove who was stabbed to death while out with friends in Hemel Hempstead in November 2011.
"It's just common now isn't it? It's like guns are in London I suppose.
"It's like if you want to maim somebody or kill somebody the easiest thing to do is go to the kitchen drawer and get a knife out.
"The weopan is there, the weopan to kill is there. And everyone's got one in their house."
After Billy's death Paul and his family set up Billy's Wish, an anti-knife charity which works in Hertfordshire to educate young people about the dangers of carrying knives.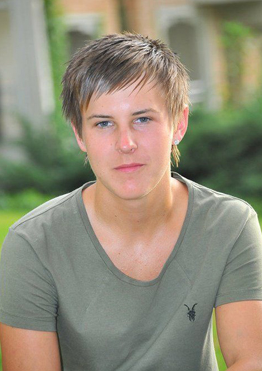 At the moment they're working with police and teachers on a scheme of work to give to schools throughout the area.
They use Billy's story to steer teenagers away from a gang culture.
We asked Paul what message he wants them to take away from Billy's Wish:
"Just to put the knife down, and dont ever forget unfortunately to say it could be your brother, it could be you, it could be one of your family.
"Which no one wants but it does happen. So don't carry a knife."
He added what's happened has destroyed him and his family:
"I'm probably 30% the person what I was.
"Same as any other parent I suppose who's lost a child, it's just the horrific way it happened to Billy you know? With his age, and everything he had to live for."