Free Xmas Dinner For Those Who Need It
9 December 2016, 20:24 | Updated: 9 December 2016, 20:42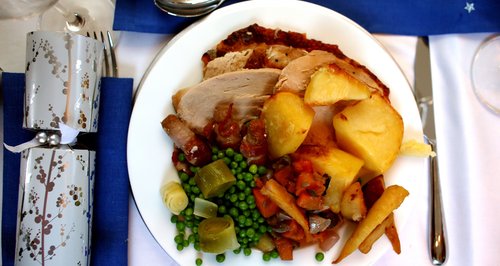 A businesswoman says after a being helped away from her life living on the streets of Bedford and MK as a teenager - she wants to give something back - a mass Christmas dinner!
Michelle Parkinson was 16 when she'd walk between Bedford and Milton Keynes looking for somewhere to stay. One night a woman spotted her and wanted to help.
Thanks to that stranger's assistance Michelle was eventually taken into MK Council who with their help started Michelle's life on the right track; some 30 years on Michelle says she's still so touched by the help she had, she wants to give something back to the community.
For the second year running, Michelle's laying on a full Christmas lunch for the area's elderly, lonely or vulnerable this season along with presents.
The food and gifts have all been donated, but now Michelle could do with some help on Saturday afternoon (10th) with cooking, cleaning and setting it all out!
The Full Christmas lunch begins at 2pm at the Wesleyan Church Hall in Queen Street in Rushden (NN10 OPJ) and could do with volunteers - from 12 noon!
If you can spare a little time to help, do turn-up or call 07505 729 086 or on Facebook via Sherry's Cakes and Cupcakes