Govia's Customer Services Investigated
5 October 2018, 18:22 | Updated: 5 October 2018, 18:33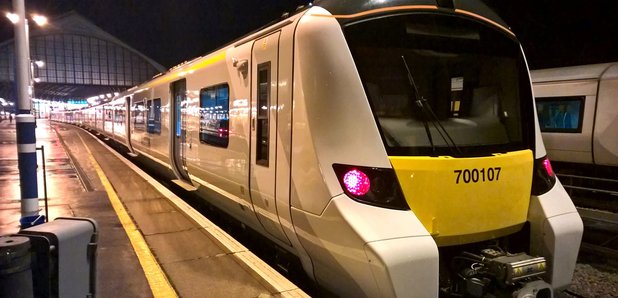 Govia Thameslink is to be investigated over communication with passengers before and after the introduction of new timetables which led to major disruption.
Govia Thameslink Railway (GTR), along with north of England operator Northern are suspected of breaching a condition of their operating licence which requires them to provide "appropriate, accurate and timely information" to enable passengers to plan journeys "with a reasonable degree of assurance".

The investigation has been launched by rail regulator the Office of Rail and Road (ORR) after its wider inquiry into the timetable chaos identified concerns with the quality of updates given to passengers.

The May 20 timetable change was intended to deliver huge benefits to passengers as a result of major upgrades to the network, but instead saw services crippled in the north and south-east of England.

GTR and Northern cancelled up to 470 and 310 trains respectively each day during the disruption, which lasted several weeks.

Anthony Smith, chief executive of passenger watchdog Transport Focus, said:
"Passengers were badly let down when new timetables descended into chaos on some Govia Thameslink and Northern routes.

One thing that would have helped passengers work around these problems was accurate, timely and useful information - but in many cases that was not provided.

It's only right that the regulator investigates if these companies breached the passenger information obligations in their licence."

The investigation is expected to be concluded by the end of next month.

An ORR spokesman said:
"The opening of an investigation does not imply that we have made any findings about non-compliance by either company.

If ORR finds the companies in breach of their licence obligations, it could result in enforcement action such as a financial penalty."

GTR said it will "co-operate fully" with the inquiry.