GOVT. CASH TO HELP MK's HOMELESS
14 June 2018, 12:22 | Updated: 14 June 2018, 12:25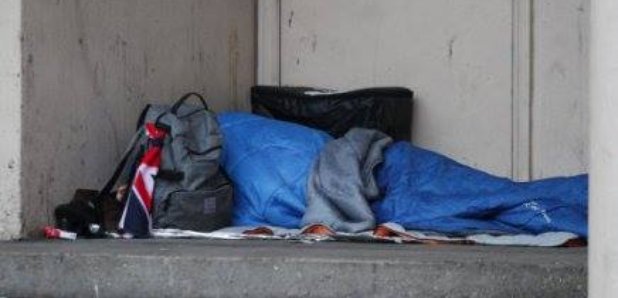 The Government has provided Milton Keynes Council with the money to boost the immediate support available to people living on the streets and help them into accommodation.
Councils across England with the highest numbers of rough sleepers will receive a share of £30m of funding to significantly increase the support they are able to offer people now and also those at risk this coming winter.
Funding will be used to provide an additional 1,750 additional bed spaces for rough sleepers and an additional 531 dedicated homelessness workers across England. The funding will also help improve the co-ordination of services available to those in need and at risk.
MK MPs Mark Lancaster and Iain Stewart said:
"We are very pleased to see this investment. We have been lobbying the Government for additional support by sharing the unique issues we are facing here in Milton Keynes. We are working closely with stakeholders and the Council to ensure we have a collaborative approach and ensure we do all we can to get people off the streets, a roof over their head and the opportunity to get a job and improve their lives."
Howard Sinclair, Chief Executive of St Mungo's, said:
"Given how dangerous it is to sleep rough, we are pleased that ministers have recognised that urgent action is needed to support people off the street and out of danger, as well as to prevent people ending up on the streets in the first place.
Effective outreach services are a crucial part of this along with sufficient emergency accommodation and assessment and support for people with mental health and substance use problems.
While this money is a welcome first step, we hope that the government will provide sufficient funding alongside its forthcoming rough sleeping strategy to achieve the Prime Minister's goal of halving rough sleeping in this parliament and ending it within 10 years."
Next month government will publish its long-term Rough Sleeping Strategy that has been developed in partnership with charities and local government. It will set out a comprehensive plan to halve rough sleeping by 2022 and eliminate it entirely by 2027 by ensuring those sleeping rough have appropriate routes away from the streets - and prevent them from sleeping rough in the first place.