Govt Rail Planners Arrive In Bedford Tonight
25 September 2017, 14:28 | Updated: 25 September 2017, 14:35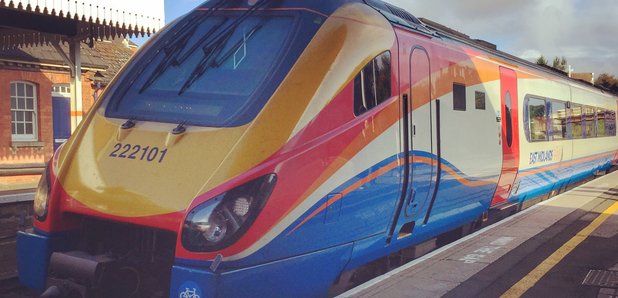 A public consultation's arriving in Bedford this evening to hear the public's thoughts on the current East Midlands Trains franchise and what improvements commuters would like to see when the new franchise takes over.
MP for NE Bedfordshire Alistair Burt says unfortunately ministerial duties prevent him from attending this time around, but says he is "very keen to encourage members of the public to take part".
Mr Burt said:
"Public consultations, both online and in person, are a very important part of the process for franchise delivery, and we need to ensure all views have been heard. I am pleased we encouraged the Government to bring this meeting to Bedford, and there is another meeting now planned for Wellingborough on 2nd October for both residents there and from the north areas of my constituency.
I expect the meeting to explain the planned process and timescales for awarding the rail franchise, and to provide information about the new franchise and the timetabling for Bedford. This should enable attendees to voice their opinions and concerns and ensure that the voices of travellers from here are fully accounted for.
I have also received agreement from the Minister for a meeting for Councils and MPs throughout the area to talk to him personally about the plans, adding more clear views to the process."
Tonight's meeting is taking place at Park Inn by Radisson, 2 St Mary's Street, Bedford, MK42 0AR
See more on the consultation HERE