Hatfield Dad Guilty Of Daughter's Murder
14 May 2015, 19:01
A single dad from Hatfield, who beat his 4 year old daughter to death just 3 months after being granted custody of her has been found guilty of her murder.
Carl Wheatley, 31 from Queen Bee Court , had convinced social workers he could look after his young daughter, Alexa-Marie Quinn.
But soon after she moved in with her father, the little girl was being subjected to systematic violence.
In the end, cruel Wheatley went too far. Such was the severity of the blows he struck to little Alexa-Marie, that fat cells were released into her bloodstream, which blocked her lungs.
Today a jury at St Albans Crown Court in Herts found Wheatley guilty of his daughter's murder.
He had denied the charge during a three week trial, pleading guilty instead to her manslaughter on the grounds of diminished responsibility, but the jury rejected submissions by his defence team that because he suffered from ADHD and Autism, he was not guilty of her murder.
Trial Judge Andrew Bright QC told Wheatley that he will pass sentence on him on Friday morning.
The only sentence Wheatley can receive is a life sentence, but the judge will tell him on Friday the number of years he must spend behind bars before he can be considered for parole.
Little Alexa-Marie died on the morning of March 12 last year at the home where she had been living with her father in Queen Bee Court, Hatfield.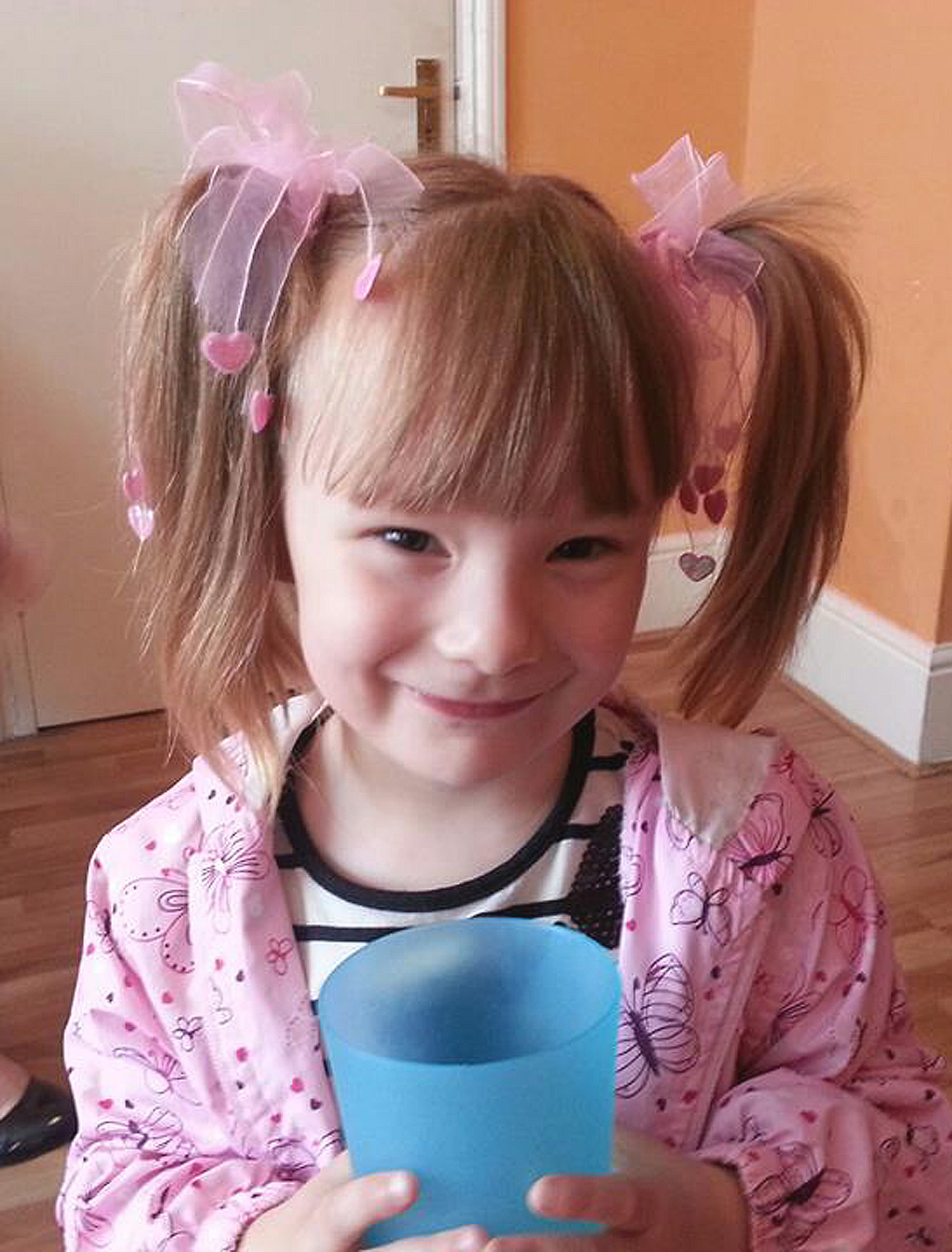 Just months earlier, in December 2013, Wheatley had won custody of her.
The little girl had been taken from her mum some years earlier and was living with foster parents in Bedfordshire.
Wheatley was also fighting for custody of another 3 year old boy, who cannot be named for legal reasons.
At the start of the trial, Christopher Donnellan, prosecuting, said he was fighting custody of the children so he could claim more benefits.
It was just after 9am on March 12 last year that Wheatley dialled 999 for emergency services to come to his home.
Mass of bruises
Alexa-Marie had already stopped breathing by the time paramedics and police arrived on the scene and a subsequent post mortem discovered her body was covered in a mass of bruises.
Professor Rupert Risdon, who carried out the post mortem, said he had never seen injuries like those suffered by the 4 year-old. He said he found 65 separate bruise marks all over her, but it was the 66th bruise which had caused her death. This was described in court as one massive bruise that stretched from her abdomen down her thighs and buttocks to her lower leg.
This was the injury, said the professor, which was the result of "sustained, persistent hard hitting" and which had led to fat cells being released into her blood stream, blocking her lungs.
Detective Chief Inspector Jerome Kent from the Bedfordshire, Cambridgeshire and Hertfordshire Major Crime Unit led the investigation and said:
"Alexa-Marie suffered horrific injuries at the hands of her father, a man who should have been protecting her. Not only did he cause her such significant injury prior to her death, he failed to seek any help for her, leaving her to suffer."
Welfare of children is paramount
Jenny Coles, Director of Children's Services, Hertfordshire County Council, said:
"We are pleased with today's guilty verdict which represents justice for Alexa-Marie and her family. It is always devastating when any child dies, but the circumstances of Alexa-Marie's death - at the hands of her own father, Carl Wheatley - are particularly distressing. We would like to extend our sympathy and condolences to Alexa-Marie's mother and family.
The welfare of children is paramount for Hertfordshire County Council and we will continue to do everything we can to keep them safe.
There will be an independent review of all the agencies involved in looking after Alexa-Marie by the Hertfordshire Safeguarding Children Board (HSCB). We are working with the board and have every confidence in this very thorough independent investigation. We are keen to see its results and will welcome any recommendations about any improvements to our services and in our work with vulnerable children and their families."