Hatfield: Drugs Busts Nets 18 Arrests
28 September 2017, 19:20 | Updated: 28 September 2017, 19:23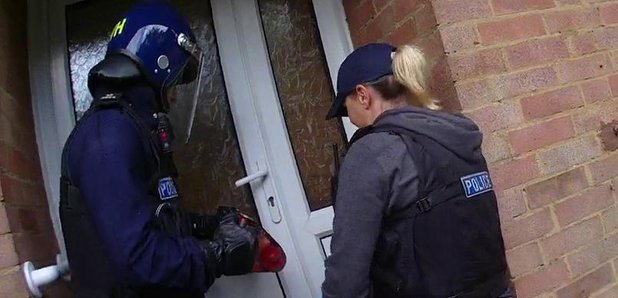 A police operation to flush-out drug dealers across Welwyn and Hatfield's resulted in 18 people being arrested.
The drugs busts were part of "Operation Vinic", which aims to tackle Class A and Class B drugs offences in Hatfield and associated ASB, some of which is believed to be fuelled by offenders crossing over Hertfordshire's borders from London.
Eighteen people were arrested as a result of this work, with 8 released with no further action to be taken against them and 10 facing further police investigations and conviction.
Whilst on Operation Vinic patrols in the Birchwood area of Hatfield on Friday, September 22, officers saw a vehicle containing a driver and passenger who appeared to be acting suspiciously in Great Heath.
After the driver visited an address on the street, officers investigated further and found he was in possession of Class B drugs. He also failed a roadside drug drive test and was arrested.
Residential Closure Orders
To tackle ASB which has been reported to police in recent months, and is believed to be connected with the suspected drugs offences which Operation Vinic is targeting, police are working with Welwyn Hatfield Council and local housing associations to put Closure Orders in place on some of the properties which have had warrants executed at them.