Hatfield Gets LED Streetlights
19 April 2015, 06:00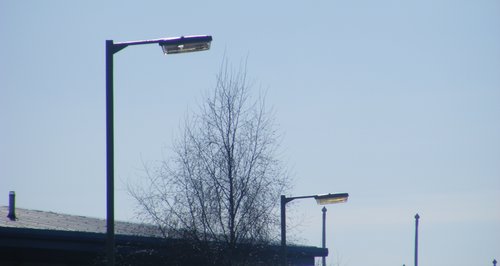 Hatfield is the latest area in Hertfordshire to get new LED streetlights.
All the lights on the A-roads in the area will be changed with work starting tomorrow.
They'll use less energy and can be dimmed so they're not as bright late at night when people are sleeping.
The work is part of improvements across the county.
It's costing £6.5m but will save around £660,000 every year from the end of 2015.
Rob Smith, Deputy Director fo the environment department, said: "The new LEDs have many advantages over the conventional streetlights used currently.
"They use much less energy, improve visibility and can be controlled and monitored centrally, which reduces costs.
"This type of technology has only recently become affordable, so we are taking full advantage of lower prices now in order to upgrade lights on our busiest roads."
The work will be done overnight but people living on an A-road might hear some noise for about an hour.
For general information about the work, visit www.hertsdirect.org/streetlights. For more detailed information and updates on the planned work, visit www.ringway.co.uk and click on the 'Hertfordshire's A-roads LED upgrade' link.