Heartless Thieves Steal Toy Dino From Child's Grave
28 November 2018, 08:21 | Updated: 28 November 2018, 08:30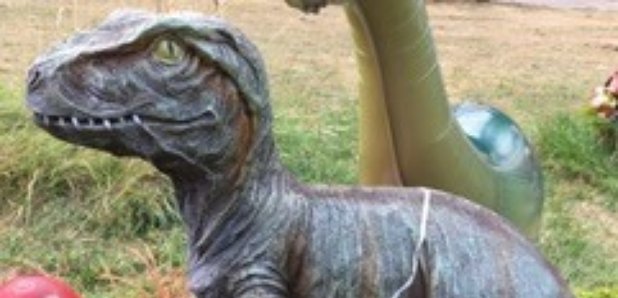 Heartless thieves have left a family distraught after stealing a toy dinosaur from their child's grave in Milton Keynes.
The dinosaur was stolen from the grave at Crownhill Crematorium.

Thames Valley Police say "please help us identify the offenders and return the dinosaur."

The theft happened sometime between 9pm on Thursday 15 November and 5.30pm on Friday 16 November, and has been incredibly upsetting for the family.

Officers are appealing for anyone who has any information to get in touch using our online form or by calling 101 using the reference number: 43180351352.