Helene's A Howler Tonight
17 September 2018, 11:15 | Updated: 17 September 2018, 11:18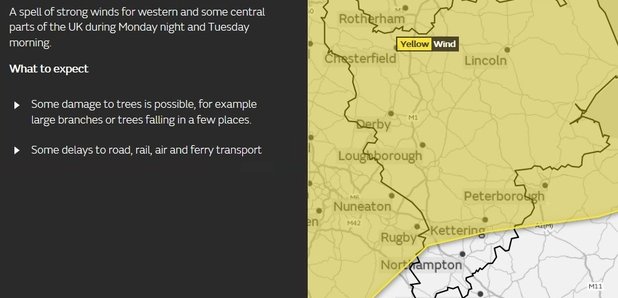 Ex-hurricane, now Storm Helene is still set to pack a punch in parts of the west and north tonight; but as far south as Corby and Kettering it could be disruptively windy.
The Met Office says a spell of strong winds for western and some central parts of the UK during Monday late night and into early Tuesday morning.

Some damage to trees is possible, for example large branches or trees falling in a few places.

Some delays possible to public transport.