Help For Domestic Violence Victims In Northampton
28 November 2018, 14:00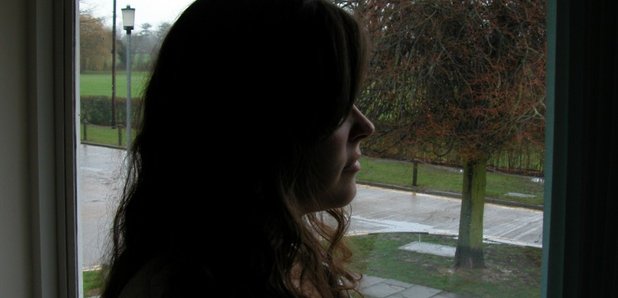 Anyone suffering or at risk of suffering from domestic violence in Northampton this Christmas are now being pointed to all the local help and support available in one place.
The new campaign pulls togother all the groups and services available in the town and people to speak to when it comes to domestic abuse and sexual violence especially over the holidays.

A series of pop-up advice surgeries are taking place through early December - details at Heart.co.uk

READ MORE:-

A new campaign promoting local organisations who support survivors of domestic abuse and sexual violence is to be highlighted during partnership activities until 10th December.

Marking the national 16 Days of Activism Against Gender-Based Violence in Northampton, the 'Don't let violence shatter your Christmas' campaign and activities aims to raise awareness of local support in the run up to the festive period, when instances of domestic abuse and sexual violence can increase.

The activities will include town centre information stalls on the Market Square, support surgeries in local businesses and the dissemination of information.

A leaflet, posters and information baubles have been produced to raise awareness of domestic abuse and sexual violence and sign post local organisations that can provide support to anyone who has been affected.

The posters provide handy contact information slips, which can be torn off and stored discreetly until needed.

During the 16 days, teams at Northampton Borough Council and Northamptonshire Police will help to distribute the resources across the town, including at the Guildhall One Stop Shop, Northampton Library, local gyms and at weekly information stalls on the Market Square.
Pop-up support surgeries will also be held during this time at Avon, Nationwide, St Andrew's Hospital, Northampton General Hospital and The Guildhall. Support organisations - including Eve, the Sunflower Centre, Northampton Domestic Abuse Service, Voice, Serenity and Northamptonshire Rape Crisis - will be on-hand during the surgeries to offer information and advice.

Private rooms will also be available for anyone who wishes to speak to someone in confidence.

The support surgeries will be running at:

:: 3rd Dec - At The Guildhall (11-3pm)
:: 4th Dec - At St Andrews Hospital (1-3pm)
:: 5th Dec - At Northampton General Hospital (12-2pm)
:: 5th Dec - At Waitrose Rushden (7-9pm)

Councillor Anna King, Cabinet member for community engagement and safety, said:

"Fitting in with this year's 16 days of activism against gender based violence campaign theme #HearMeToo, we want to use the upcoming weeks to break down barriers and reach out to people in the lead up to Christmas.
"We hope that, by producing useful resources and visiting people in various locations, we can get people talking about domestic abuse and sexual violence and offer help to anyone who needs it."

Stephanie Challis, of Northamptonshire Sunflower Centre, added:

"We are really pleased to be supporting this campaign, which we hope will show people that there are many agencies who can help in all manner of different situations, as well as raise awareness of domestic abuse and sexual violence and encourage people to come forward if they have any worries or concerns.

Our key message is to talk to someone if something in your relationship or within your family doesn't feel right. Many victims of domestic abuse often don't recognise they are in an abusive relationship until they speak to someone else or other survivors about it, and begin to understand that what they are experiencing is abuse.

Power and control is at the core of domestic abuse. It is not only physical abuse but includes the use of controlling behaviours. If something doesn't feel right, you don't feel comfortable, feel you have to change your behaviour, or are fearful of your partner or a family member, then please talk to us. You are not alone, it is not your fault and we are here to help."

Northamptonshire Police and Crime Commissioner Stephen Mold said:

"This campaign will make sure that anyone affected by abuse can find help in a place and at a time when they need it. It is an important partnership event and gives people the opportunity to find support in a way that suits them best."