Hemel Residents & Shoppers Urged To Back Town
17 October 2016, 06:00 | Updated: 17 October 2016, 19:33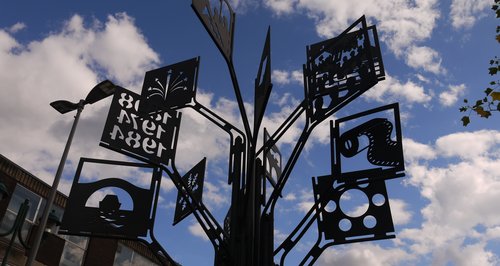 Residents and shoppers in Hemel Hempstead are being urged to vote for the town in the latest Best High Street Competition.
Hemel Hempstead high street has been named as one of the top 3 in the 'best town' category, but, to be crowned champion, Hemel Hempstead needs your votes.
This year's competition saw a record 900 entries across all 14 categories. Now the shortlist has been drawn up and the public has the chance to vote directly for their best-loved high street online.
Between now and November you can cast your vote every day for free via www.thegreatbritishhighstreet.co.uk
If Hemel Hempstead wins, not only will the town get a share of a prize pot worth £100,000, but it will also benefit from expert training from Google's digital taskforce for shops, bars and restaurants and advice from Twitter UK's London office to further boost social media skills.
High Streets Minister Andrew Percy said:
"Our high streets are the life and soul of towns, villages and cities across the country and the record number of competition entries, this year is proof of their continued importance to local life.
From North London to Northumberland, great work is underway to adapt the high street to the needs of modern life.
I want to wish all who've entered the very best of luck."
The Great British High Street Competition 2016 celebrates the great work that is being done to revive, adapt and diversify the nation's high streets.
In Hemel Hempstead, Dacorum Borough Council aimed to transform the town into a vibrant place where people want to shop, work, live, learn and visit with a £30m Hemel Evolution regeneration programme.
Innovations included new family-friendly features such as the 'play-on-the-way' children's areas along Marlowes and New Town Square central entertainment space - with its surface-jet fountain, large movie screen and colourful Rainbow Stage for live performances.
Hemel Evolution also strengthened connections with other areas of the town centre to boost footfall: building a modern bus interchange; creating an attractive walkway to the restored Jellicoe Water Gardens; rejuvenating historic Hemel Old Town; and developing the neighbouring Gade Zone - the site of West Herts College's new tertiary education campus and The Forum shared services centre with state-of-the-art central library.
Investors have since flooded in - from independents such as Little Beans and Co play café to Capital and Regional, who acquired The Marlowes Shopping Centre for £53.8m earlier this year.
Councillor Graham Sutton, Dacorum Borough Council's Portfolio Holder for Planning and Regeneration, hopes that will also happen in Hemel Hempstead:
"We're all proud of our town. As a New Town, Hemel Hempstead welcomed bombed-out Londoners - my parents included - after the war. More recently, the community and the high street were placed at the heart of Hemel Evolution regeneration works.
Everyone is over the moon that our town has been chosen as one of just three finalists for 'Best Town Centre'. We now need all our local residents, businesses and - as they say - anyone who knows and loves us - to vote for Hemel Hempstead."
Alongside the public's votes shortlisted towns will also be inspected by the judging panel - made up of industry leaders from across retail, property and business - including Marks & Spencer, Boots, the Post Office and Holland and Barratt.
To go online to cast your vote, visit the Great British High Street website www.thegreatbritishhighstreet.co.uk and follow @TheGBHighSt #Hemel on Twitter.
Voting closes on 18 November.