Hemel's The Collett School Celebrates 50 Years
24 June 2015, 07:22 | Updated: 24 June 2015, 09:34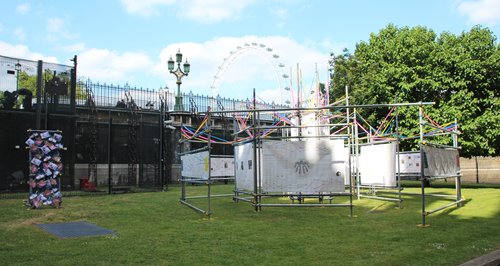 Special needs school The Collett School is celebrating 50 years of education - with a special exhibition at Parliament.
Today sees children and teachers coming from the Collett School to the House of Commons to meet and talk to Ministers and MPs about special needs education and living life to the full with learning difficulties.
As part of the day, a special project combining memories and experiences of past and present students has been created using audio and visual elements.
Between May and December 2014 The History Project collected memories and experiences of the school's history with the help of pupils, staff and members of the local community. The changing experience of life with a learning difficulty for pupils, celebrating their achievements both within and beyond the school. This project was designed and delivered by Creative Data and was made possible by a grant from the Heritage Lottery Fund.
Creative Data is behind the project which has been installed on Speaker's Green in Parliament.
Nothing has ever been displayed in the square before which is in the shadow of Big Ben and in front of the River Thames.
It has taken Hemel Hempstead MP Mike Penning months of persuasion to get use of the Green.
See our gallery of the exhibition below: