Henlow Man Jailed For Child Sex Abuse
19 January 2017, 15:05 | Updated: 19 January 2017, 15:08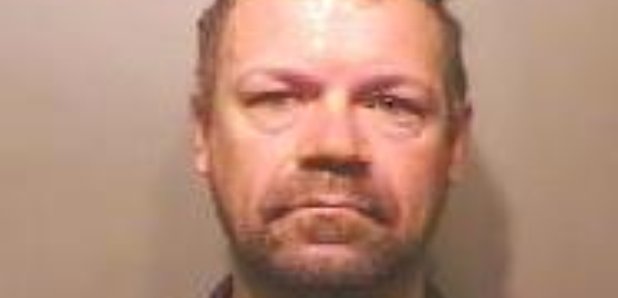 A man from Henlow has been sentenced to 15 years in prison for sexually abusing two 13 year-old girls in Dunstable and Milton Keynes.

Mark Rayner, 45, from Oldfield Farm Road, was sentenced today (Thursday 19th) at Luton Crown Court, after being found guilty of ten sexual offences and one count of possessing indecent images of children.
He had previously pleaded guilty to two counts of possessing indecent images of children and one further sexual offence.
Rayner met one of his victims on Facebook in 2013 and built a rapport with her online. He encouraged the 13 year-old to send him indecent images and was also in possession of a number of indecent images of other children.
A police investigation was launched and Rayner was charged with a number of offences.
After hearing that Rayner had been charged with sexual offences, a second woman then came forward to say that she had also been sexually abused by him on multiple occasions between 1999 and 2000 when she was also aged just 13.
The woman told officers that Rayner befriended her before going on to engage in sexual activity with her, despite knowing she was under the age of consent.
Officers investigated and Rayner was subsequently charged with a further eight offences.
Detective Constable Mel Knight, who investigated the case, said:
"This dangerous sexual predator took advantage of the young age of his victims by building a relationship with them then carrying out sexual activities with them, despite knowing full well they were under the age of consent.
More than 10 years after he abused his initial victim, Rayner decided to take advantage of yet another innocent teenager, using social media to calculatingly groom his victim, encouraging her to send indecent images of herself to him before sexually assaulting her on multiple occasions.
In her closing remarks for the case, the judge described Rayner as a persistent predator with an obsessive use of chat rooms, who used pure manipulation in order to prey on his victims who he knew to be underage.
I'm pleased that Rayner will be made to pay for his actions with a lengthy jail sentence and I hope that this result will allow his victims some form of closure. They have shown incredible bravery in coming forward and throughout this whole process, and I hope this shows others that if you come forward you will be believed and justice is possible."
Rayner was ordered to serve a minimum term of two thirds of his sentence and was also made the subject of a Sexual Harm Prevention Order and an extended licence period.

Anyone who has been a victim of sexual abuse is encouraged to contact police on 101 to report it. You can also call Crimestoppers, anonymously, on 0800 555 111.

Margaret Mascarenhas, Senior Crown Prosecutor for Thames and Chiltern Crown Prosecution Service (CPS) said:
"This case involved sexual activity, between a man, now aged 45, and two 13 year-old schoolgirls, between 1999 and 2014, in Dunstable and Milton Keynes, and possession of indecent photographs of children.

Mark Rayner groomed the first girl, via phone calls in 1999, and the second, via Facebook 2013-2014. He went on to win their confidence, by calling or messaging them, before arranging to meet them and taking them to secluded areas where he sexually abused them for his own sexual gratification. Despite some of the sexual activity being consensual, the girls were under the legal age of consent and he was fully aware of that. Due to their age, they were in absolutely no position to give true and free consent to the sexual acts.
Following his arrest, numerous indecent images of children, including those of one of the girls, were found on his phone and computer. It is only due to the courage of the victims that the disgraceful behaviour of this man has been exposed. I would like to pay tribute to them all for their strength and tenacity in coming forward and providing evidence for the prosecution.

Rayner denied any sexual wrongdoing or inappropriate conduct, and in fact denied even knowing the girls, but on 19 December 2016, at Luton Crown Court, he was found guilty of two counts of meeting a child following sexual grooming, possession of indecent images (located on his computer), five counts of indecency with a child, and three counts of indecent assault, after an 8-day trial, despite his denials.
He had pleaded guilty at an earlier hearing to inciting one of the girls to be involved in pornography, in relation to images he had asked her to take and send to him, and possession of those, and other, indecent images, which had been found, by police, on his mobile phone.

We worked closely with Bedfordshire Police from early in the investigation to help build the strongest possible prosecution case. Their investigators, and Crown Prosecution Service lawyers and caseworkers have worked tirelessly to bring this prosecution to court.

The emotional impact, on the victims and their families, of the actions of this man is impossible to quantify. I hope that the convictions and today's sentence give some small comfort to them. Our thoughts are very much with them all at this time."