Herts, Beds, Bucks and Northants MPs Pay Tribute To Jo Cox
17 June 2016, 06:33 | Updated: 17 June 2016, 06:44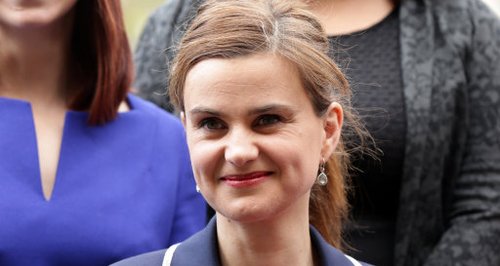 Our local MPs have been honouring Labour MP Jo Cox, who died after being shot and stabbed outside her advice surgery in Birstall, West Yorkshire.
Many have taken to Twitter to express their condolences. Here follows a selection of the thoughts shared.

Sir Oliver Heald MP @OliverHealdMP
I think we should pay tribute to Jo Cox's work and democracy#Jo Cox MP
She was a lovely lady and I feel like crying when I think of her family and young children.
All Pembroke College alumni will mourn the passing of Jo Cox MP. A great talent lost. RIP#Martlet

*

Nadine Dorries @NadineDorriesMP
I couldn't find the words None seemed good enough.Jo will never be forgotten. The women in Parliament will always remember #JoCox

*

Andrew Selous MP
Deeply shocked by murder of Jo Cox MP. The thoughts and prayers of the whole nation and Parliament are with her husband, children and family

*

Alistair Burt @AlistairBurtMP
So desperately sorry for this dreadful event. Thoughts and prayers for Jo and her family from all of ours.
It is extraordinary that these awful tragedies bring such an outpouring of love in their wake- the ultimate victory.

*

David Mackintosh MP @davidmackintosh
Remembered that Jo and I walked together from House of Commons to watch The Queen's Speech last month and she was full of great ideas #RIP

*

Michael Ellis MP
I am horrified to hear of the shocking and senseless death of Jo Cox. My thoughts and prayers are with her family.

*

Andrea Leadsom MP @andrealeadsom
Utterly terrible loss of Jo Cox. Unbearable for her family - all our thoughts and prayers are with you.

*

Grant Shapps @grantshapps
My thoughts and prayers with the family of Jo Cox MP who was just doing her job serving the community she represented for too short a time.
I hope that in the sad by-election to follow, Jo Cox's constituency is left uncontested as a tribute to Jo's extraordinary public service.

*

Gavin Shuker @gavinshuker
What an awful day.
Ruby was three today. I pray she grows up in generation with less hatred and pain than this one. pic.twitter.com/3G76kLuxHB

*

Tom Pursglove MP @VotePursglove
Devastating news. Can't even begin to get my head around this. My thoughts and prayers are with Jo's family at this awful, awful, time.

*

Chris Heaton-Harris @chhcalling
Thoughts and prayers are with @Jo_Cox1 and her family.