Herts Council's Annual Report Published
3 October 2018, 14:22 | Updated: 3 October 2018, 14:32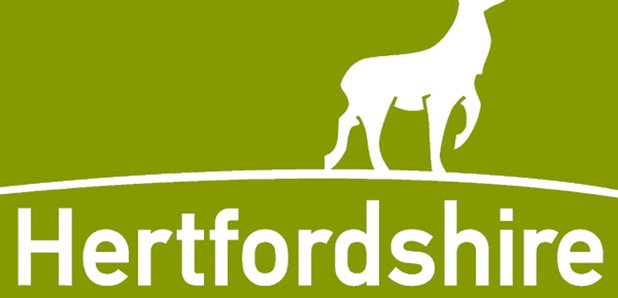 The annual report into Hertfordshire County Council's out - and like councill it's had a difficult year financially - with bus passengers especially affected by cuts to subsidies.
There's more challenges ahead too as the authority highlights both the scale and the pace of population and economic growth proceeding more quickly than anticipated.

The council says it's also looking to find a way to fund the extension of the Metropolitan Line around Watford after London's Mayor backed out of financially underwriting the project.

READ MORE:-

The report summarises how we performed during 2017/18 in delivering our services from social care and schools to highways, fire and rescue, libraries and environmental management.
Highlights include:
Continuing to plan for the future housing needs of the county together with our District and Borough Council colleagues, with particular focus on the older and disabled population
The launch of the pioneering Hertfordshire science partnership in March, a collaboration between the Local Enterprise Partnership (LEP) and the University of Hertfordshire
A record low rate of 16-18 year olds not in education employment or training, at only 3.08%
Establishing Herts Living Ltd to enable us to play our part in providing new homes for the county over the next 15 years on 12 sites that the council already owns
Overall winner at The Guardian Public Service Awards for our Family Safeguarding Service
An all-time low for the number of smokers at 13.5 per cent, with pregnant smokers dropping to 6.7%
Our appointment as an ambassador to promote The Family Safeguarding Project, our innovative work on reducing parental conflict, to other local authorities
90.5% of schools rated good or outstanding in their most recent Ofsted inspection and GCSE results for summer 2017 in the top 15% nationally
As part of Hertfordshire's Year of Activity 67 schools participate in the daily Mile, running for 15 minutes per day
An underspend of 0.7 per cent against budget in the face of grant reductions and multiple financial challenges.
This year the council says it faced many challenges and made some difficult decisions around the closure of Nascot Lawn respite centre for disabled children and Cuffley Camp outdoor education centre.
As well as focussing on the highlights, the report also reviews some of the challenges faced in the past year, which include:
Our roads continuing to be some of the busiest in the country, coupled with a long hard winter, increasing the need for interventions and repairs to the network as well as almost double the salt runs
The scale and pace of growth across the county proceeding more quickly than anticipated
A much larger cohort of students starting secondary school than in previous years, yet nonetheless 94% of secondary school applicants were successful in securing a place at their preferred school
We were disappointed with the announcement that the funding was no longer in place for the Metropolitan Line extension to Watford but will continue to work with partners to try and find a way forward
The full annual report is here: www.hertfordshire.gov.uk/annualreport