Herts Dad Back Royals On Mental Health Day
9 October 2017, 19:18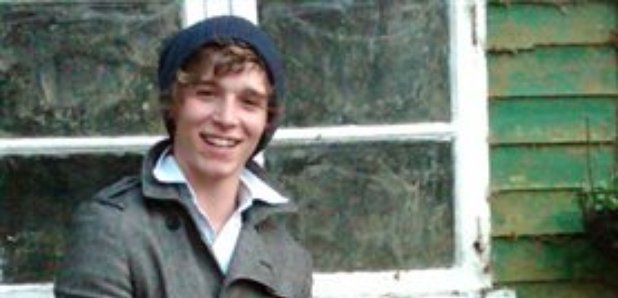 A Hertfordshire's dad is backing Prince William and Kate and Harry's drive to get the country talking more about Mental Health after the death of his son, Hector.
Dad Robert lost his son Hector when he was 18, some 7 years ago, but the family had no-idea Hector was suffering such mental anxiety he would end up taking his own life.
Hector was a normal young man growing up in a normal family. He had everything ahead of him; he was in a band, was surrounded by lots of friends and had a very supportive family.

Robert said:
"Young people's mental health is, sadly, still a taboo subject. I'm very open about what happened to our son Hector, so I find people open up to me. And it's amazing just how many families who have a child experiencing mental health problems still try to pretend that nothing is wrong."
He explained that the family is still in shock over Hector's untimely death.
"We are a very open family and Hector did talk to us. He was open about things and we were happy to talk about anything he wanted to, but he was the sort of boy who would say 'I'm OK now mum and dad, everything's alright. "
He added that it is really important to recognise the warning signs of mental distress among young people and to reach out to them before it is too late.
"They get to a point where they feel that everyone would be better off without them. It is absolutely vital that we give young people the support they need so that they don't reach this one moment where they make the wrong decision."

Robert set up a charity called Hector House, in memory of his son to prevent suicide by making it easier to recognise the symptoms which may lead to suicide and provide resources for mental health wellbeing.
"Young people may not be aware that they are becoming depressed and gradually isolate themselves more and more. By talking about how they are feeling and being honest, young people can really help themselves.
"There is so much help out there that people don't know about. We need to get in early, make sure young people can access this help before they reach the critical stage."
Director of Public Health at Hertfordshire County Council, Jim McManus, is acutely aware of the need to develop strategies to support young people's mental health.
He said:
"The effect of mental health conditions on young people can't be underestimated and the earlier we can identify the problem, the better.
We are working at putting preventative measures in place and reducing the stigma around mental health by giving young people the confidence to talk about their issues, knowing that they will get the help they need."
Hertfordshire County Council is also working with the NHS, district councils and other partners in Hertfordshire to improve young people's mental health, including specialist training for health and social workers to equip them with the skills, knowledge and confidence to help vulnerable people with suicidal thoughts.
If you or someone you know needs help or you want to find out more about available help, please visit the happiness, wellbeing and mental health pages for more information.