Herts Gets UK's Tallest Aerial Ladder
21 December 2017, 08:41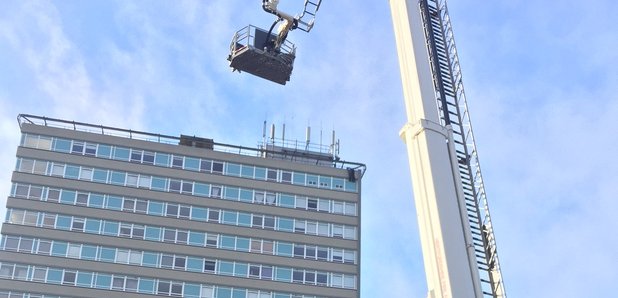 Hertfordshire Fire and Rescue are now the proud owners of the tallest aerial ladder platform in the UK.
It's 45 metres tall... and the basket on the top can carry more firefighters or rescue more people than their old one.
They'll use it to rescue people from height, or as a water tower, and can even control it using bluetooth.
Naturally, we thought it'd be good to get our reporter Patrick Hildred up on it at full height (fortunately neither it or him broke down) before speaking to station commander Lee Hutchinson about when it can be used...