Herts Heatwave Great For Hemel Vineyard!
2 August 2018, 19:20 | Updated: 2 August 2018, 19:28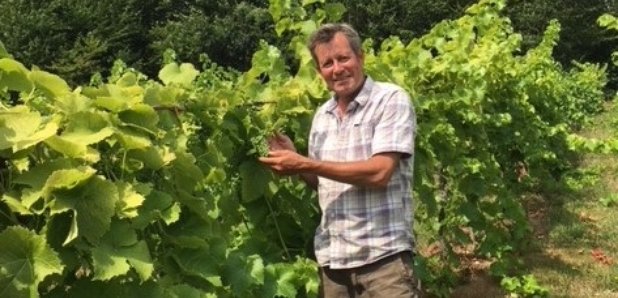 It looks like the heatwave is back ... and one vineyard in Hemel Hempstead has done so well in the recent hot weather - they've completely sold out of bottles of wine from last year's harvest.
Simon Robert Tooley from Frithdens Vineyard told Heart he thinks it'll be a vintage year for British wines:

"Although we have got special grapes, which have been bred to grow in cooler climates, we are enjoying a fantastic summer here. The vineyard is doing really, really well - probably the best I've ever seen it".

But although the hot conditions are great for vine growth - the constant threat of fire is a real problem: "Normally I burn rubbish, as every farmer does...

I haven't lit a fire for a couple of months now. I won't even have anyone smoke cigarettes in the area because I am very, very aware of the dry woodlands and things going up in flames."

Fire crews in Hertfordshire, Bedfordshire, Buckinghamshire and Northamptonshire have been inundated with calls this summer for woodland and grass fires; a big increase on last year.