Herts homes made to pay for fly-tipped rubbish
18 August 2019, 07:18 | Updated: 18 August 2019, 07:20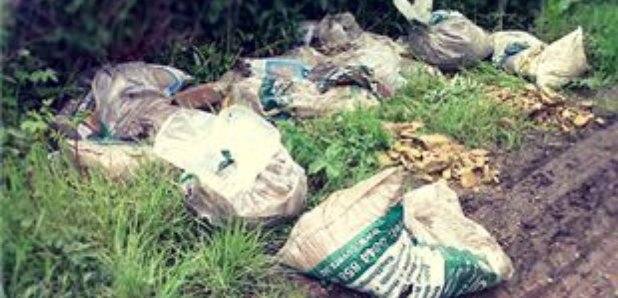 If you live in the North Herts District and you fly-tip your rubbish - or just allow your rubbish to be fly tipped.. you could now be fined up to £300 - or end up in court.
The District Council has new powers to issue fixed penalty notices.

READ MORE

North Hertfordshire District Council (NHDC) has introduced new powers enabling them to fine householders who have neglected to dispose of their waste through a licensed waste carrier.

These Fixed Penalty Notice fines, which are an alternative to prosecution, are a measure to encourage household owners to go through a series of checks as part of their duty of care before handing over their waste to a waste disposal person or company.

HOW TO CHECK WASTE DISPOSAL COMPANIES ARE LEGIT

* Checking that the person or company taking away household waste is registered as a licensed waste carrier with the Environment Agency

* Asking the waste carrier where they will dispose of the waste

* Recording the waste carriers registration number or take a photograph of it

* Keeping a receipt or waste transfer note which includes a description of the waste and company used

* Recording or taking a photograph of the vehicle used and its registration number

NHDC say if a household owner has not thoroughly checked the legitimacy of the waste carrier and handed over their waste to an unlicensed carrier who subsequently fly-tips the waste, the household owner will be liable for a fine of £300.

Failure to pay the £300 fine will result in a Magistrates Court appearance with an unlimited fine and criminal prosecution, resulting in a criminal record.