Herts Man Searches For Life-Saving Stranger
30 November 2017, 09:15 | Updated: 30 November 2017, 09:21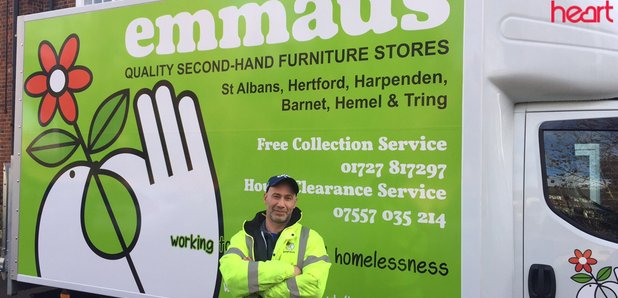 A former homeless man, who suffered a heart attack on the streets of St Albans, is looking for the stranger who saved his life.
Pan Constantinou wants to find his mystery life-saver so he can thank them in person, after they rushed over to give him CPR in May.
"It was just absolutely shocking, a pure blow for out of nowhere. I was really glad that someone's really helped me, a complete stranger like that. It's a really amazing feeling.
"Someone was giving me CPR...Until the ambulance came, so basically they kept me alive. I would like to thank anyone who has learnt CPR and to see if I can find the person who saved me."


After suffering brain damage, Pan has now learnt to walk again, and is living at the Emmaus community in St Albans.

If you have information on Pan's helper, you can contact him at Emmaus Hertfordshire by emailing Hayey.price@emmausstalbans.eu or calling 01727 817294.